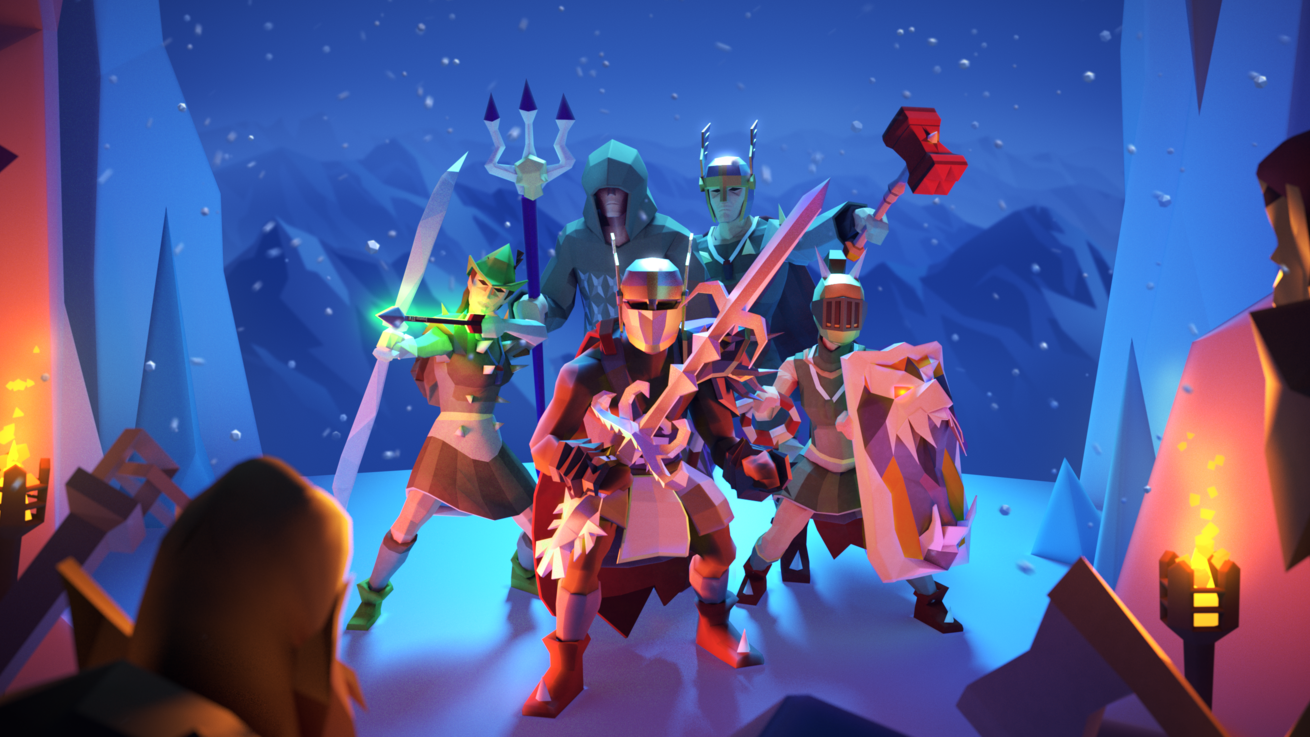 A common habit among longtime MMO players is to set their own challenges. Aside from something really new like EVE, even the best MMOs tend to be repetitive as the most dedicated players take on ultra-hard raids again and again for loot. So an Old School Runescape (OSRS) player decided it wasn't his idea of ​​a toy soldier game (thanks GR+ (opens in a new tab)) and set himself a frankly bizarre challenge.
Leveling up a character in OSRS comes down to 23 skills, each of which can be trained up to level 99. Each skill level adds up to the overall level of the character, which gives a maximum level in the game of 2277. In addition, in 2014 the game added Ironman mode (opens in a new tab) where players must be self-sufficient in the game: Ironman accounts cannot trade with other players, access the big exchange (OSRS market center) and basically have to earn and accumulate everything by themselves.
Ironman mode makes OSRS a much sharper and more challenging experience, especially when it comes to training certain skills. Sounds like a good time? That was the player's name Cunning (opens in a new tab) I thought, except… somehow it just wasn't enough. Runescaper with his skills required an even tougher challenge. Something like an Ironman quad run should suffice.
Devious has set itself the goal of making the most of not one, not two, not even three, but four different Ironman variants, including the aptly named Hardcore and Ultimate Ironman modes, which are basically isolated from any useful game feature. Ultimate Ironman accounts cannot even use the in-game bank, must carry all their items with them, and Hardcore Ironman loses their status upon death.
Each of these Ironman characters was expected to take hundreds of hours to train specific skills, and thousands of hours overall to max out. No problem, Devious thought as he started the quest.
Eight and a half years and approximately 19,128 hours later, Devious is the first and possibly only OSRS player to max out Normal Ironman, Ultimate Ironman, Hardcore Ironman, and Hardcore Group Ironman (which is allowed for a small circle of friends in the game). Ironman characters are meant to make even playing a "normal" game a challenge. Maximizing one is an extremely rare feat, and probably not something the mode was ever designed for, so the commitment to OSRS ways is astounding.
Devious has a long history with RuneScape, having started playing the game as a kid, but it wasn't until the release of Ironman Mode in 2014 that he was tempted to return. "I played casually when I was a kid," Devious told GamesRadar+ (opens in a new tab). "I've never maxed out my RS3 account even though it has a lot of 99s. When OSRS came out, I put in a lot of work. I was in the top 10 for 99 Blacksmithing on launch day and around 200 for 99 Slayer. I also crafted the first few dragonfire shields that came into the game because my smithing was so high, so that was cool. But it wasn't like when Ironman came along.
Devious played a ton of this mode, and after maxing out his first Ironman account, he decided to move on to the Hardcore and Ultimate modes. While he was racing another player to max out all three, Devious narrowly lost the race. So, when the Group Ironman option was added, he opted for a four-piece.
19100_hours_and_85_years_later_i_have_maxed_4/2007scape
As you might expect, the first maxed-out Ironman was the hardest, or at least took the longest, even though it was technically the easiest option. Players were still getting a feel for the mode, and the strategies Devious would use later were either undiscovered or not in play.
"For example, to get 99 Runecrafting, you'd kill around 10,000 Zulrah bosses to get 1 million pure essence, then use the essence to craft lava runes for 99," Devious said. "That alone was crazy compared to now; you can just do a Runecrafting minigame." The Herblore skill in Ultimate Ironman was apparently the hardest of all, as it requires you to collect a lot of rare items in certain combinations, and your character's pockets are only that big.
As Devious himself put it in a short question and answer on the OSRS subreddit: "Life?: No."
Devious creates YouTube videos about his OSRS exploits as well as detailing his successful career in esports. Another remarkable element of this achievement is that these 19,000 hours were recorded while the player was also involved in competitive PUBG, Call of Duty: Warzone and other games. Devious also has a sense of humor about achieving i it gracefully endures ordinary internet browsing (opens in a new tab).
This Ironman isn't finished either. Cunning (opens in a new tab) he's currently posting updates on the collection challenge he's taken on his Ultimate Ironman account, and funnily enough, he has to find the time to "max my main account on the side because it would take a lot less time than Ironman." I suspect it'll get there somehow.
There's one thing I always wonder about stories like this. Why this game?
"RuneScape was introduced to me by a friend around 2005, so it was the first MMO I ever played, so when Oldschool came out, it was originally nostalgia for me," said Devious, "but I was always honing the ranks in different games, so it came naturally." since I've had experience with it since childhood, I might as well try to do something about it.
"Honestly, a lot of that comes from creating content on YouTube, if it wasn't for YouTube, I wouldn't continue to create different accounts and spend so much time."
There's something about MMOGs and the way they land with certain types of players that creates a bond. But what it is can be hard to pin down. I remember when WoW Classic came out, me and a friend were talking about all the things we were going to do, and then… we spent our evenings fishing. Sitting there, talking, tapping an undemanding mini-game, occasionally buying a book or doing a quest to raise the skill cap. It was bliss.
If someone asked me why WoW is great, I probably wouldn't say I fish, but maybe I'm wrong. There is an ultimate unknowability that binds us to certain games, makes these experiences so meaningful and, just like in real life, people set themselves unique challenges. Who knows what drives us. The three most famous words in mountaineering were uttered in 1924 when George Mallory was asked why he was trying to climb Mount Everest. "Because it's there."