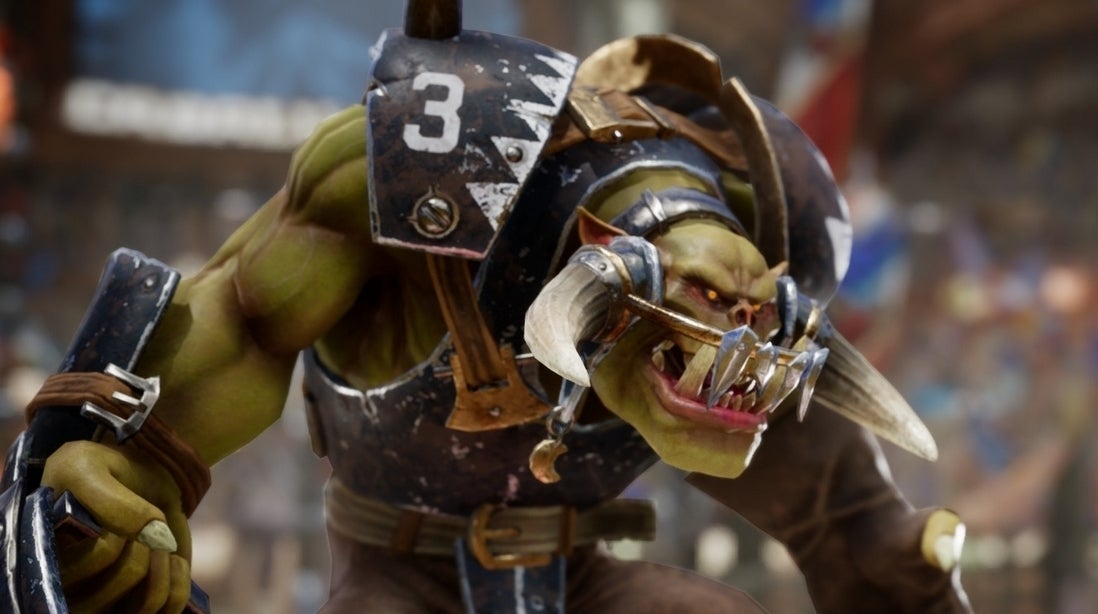 Blood Bowl 3 may have only just been released, but it's already making a splash on Steam.
Cyanide Studio's latest installment arrives eight years after Blood Bowl 2, but it looks like some gamers feel it wasn't worth the wait. Right now, the self-proclaimed "cult sport of death" boasts an aggregate "mostly negative" rating on Steam – that's a 73 percent disapproval rate – amassed from nearly 800 players.
"I love Blood Bowl, but this game is a mess," said one disgruntled gamer.
"Right now the day after launch it's fucking bugged – I wouldn't buy it until it's patched, and if previous games are going to be gone, it'll be a while before it's patched enough," added another. "Collect in a few months when it's 20% off and patched. The UI isn't great either, but it's more about it being lame than "can't use it", so that's not the main reason for not recommending it."
"I mean, it's Cyanide. I knew it was going to be bad, but I'm a sucker and I love a bit of Blood Bowl," commented a third. "So I started with very low expectations, thinking the game was going to be ugly, jagged and featureless, and hopefully it would get decent or good over time. But damn, yeah, it was way worse than I expected.
"Blood Bowl 3 is lazy and greedy. They don't care. I really believe that," they added. "Do NOT buy this game. I encourage those who have done this to get their money back if it's not too late. Maybe if BB3 dies, we'll see a really passionate company get a license."
It's not all that bad though – 27 percent of players praised the game, but even then, positive reviews often come with disclaimers like this one:
"Compared to Blood bowl 2, where I have 600 hours, the game is really good. Regular BB gameplay with updated rulesets, improved models and animations," they said. "The UI still feels slow and clunky compared to BB2, but that's an easy fix for the future. It should be released as early access but hey what can you do.
"I think the complaints stem mainly from consumers' current perception of predatory monetization of MTX," they added. "I can understand the negative reviews because you have to be a blood bowl fan who also sees potential in a solid set of core features, and also be optimistic that they won't be too predatory with DLC prices after releasing a possibly unfinished game."
For those wondering, it's not yet clear how the game fares with console gamers – Metacritic hasn't opened user votes yet – but it also scores a mere 3.4 out of 10 on PC there as well.
For the uninitiated, Blood Bowl is a mix of fantasy and American football, combining Warhammer and sports in a mess of touchdowns and turn-based combat. Although originally scheduled for February 2022 and then November 2022, publisher Nacon eventually pushed the release back to February 2023.
Blood Bowl 3 is now available on Nintendo Switch, PC, PS5, Xbox Series X/S and last generation consoles.