The boss of John Lewis will face a vote of confidence from employees on Wednesday as the company considers the possibility of raising funds by selling shares in the company.
CEO Sharon White is considering radical ways to raise up to £2bn in outside investment as a way to secure the future of the John Lewis Partnership (JLP), partly by diversifying into building flats to let above shops, after reporting huge losses from the Waitrose department store and supermarket chain.
On Wednesday, the former top civil servant who left the public sector three years ago to join the retailer will provide an update to the 61 members of the John Lewis Partnership board. The council, made up of shop floor employees elected by company employees, meets for a two-day meeting at the Odney Club holiday retreat in Berkshire.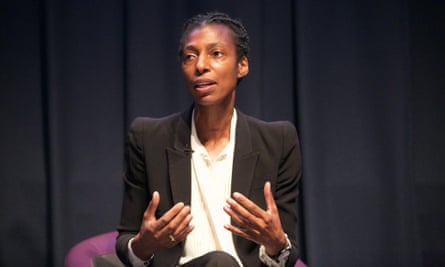 The meeting, known as the holding session, is held shortly after each of the two semi-annual financial statements and is part of the group's bylaws.
After the debate, there are two votes – one on whether the board has confidence in the progress of the partnership led by the chairman over the past year, and the other on whether it can support the chairman in running the business. Members can answer from strongly agree to strongly disagree.
Votes are symbolic rather than binding; however, they can have influence as the company is owned by its employees and the board has the power to remove the chairman at any time if members see fit.
Board members represent the interests of the group's 74,000 employees, delegated to them through dozens of smaller forums representing two retail brands in different parts of the country.
Chris Earnshaw, chairman of the partnership board, said: "Since 1919, the chairman has held sessions with our board to reflect on the results of the partnership. It's a routine part of our democratic process."
The company has been owned by its employees since the 1920s, meaning they have democratic influence over how things are run and receive an annual profit-based bonus. This is a setup credited with motivating staff and helping them become a stalwart British retailer.
The first John Lewis council was formed in 1919. Today, it remains influential, with three board-elected employees sitting on the company's board alongside executive directors, including department store boss John Lewis and supermarket chain Waitrose, who help shape its strategy. These three people also sit on the board, but do not vote on the strategy.
Retail expert Mary Portas recently wrote to White urging caution, saying the company must protect its soul and telling White that you are "fighting to save part of our collective cultural identity."