I NEED TO KNOW
What is this? A third-person fighting adventure from the creators of Zeno Clash and other oddities.
Expect to pay £25/$30
developer ACE team
Publisher Nacon
Reviewed on RTX 2070, i7-10750H, 16GB RAM
Multiplayer? NO
Steam deck Not applicable
To combine: Official page (opens in a new tab)
Clash: Artifacts of Chaos is like anti-God of War. It bears a family resemblance to Sony's franchise revival, enough to invite comparison, but its design philosophy couldn't be more different. In particular, if you ever thought God of War would benefit from a more hands-free approach to propelling you through your adventures, rest assured that Clash keeps its sweaty palms tightly to itself.
If that sounds heavenly to those who prefer their games not to be cluttered with symbols and NPC chatter telling them where to go and how to get there, however, beware of the old saying, "Be careful what you wish for, you might just get it." . Making your way through Clash's lush world and sprinkled narrative is often a richer experience due to the lack of overseeing noise. However, the player's pendulum swings so far to the opposite extreme that you may call for a quest marker or a willing companion to show the way.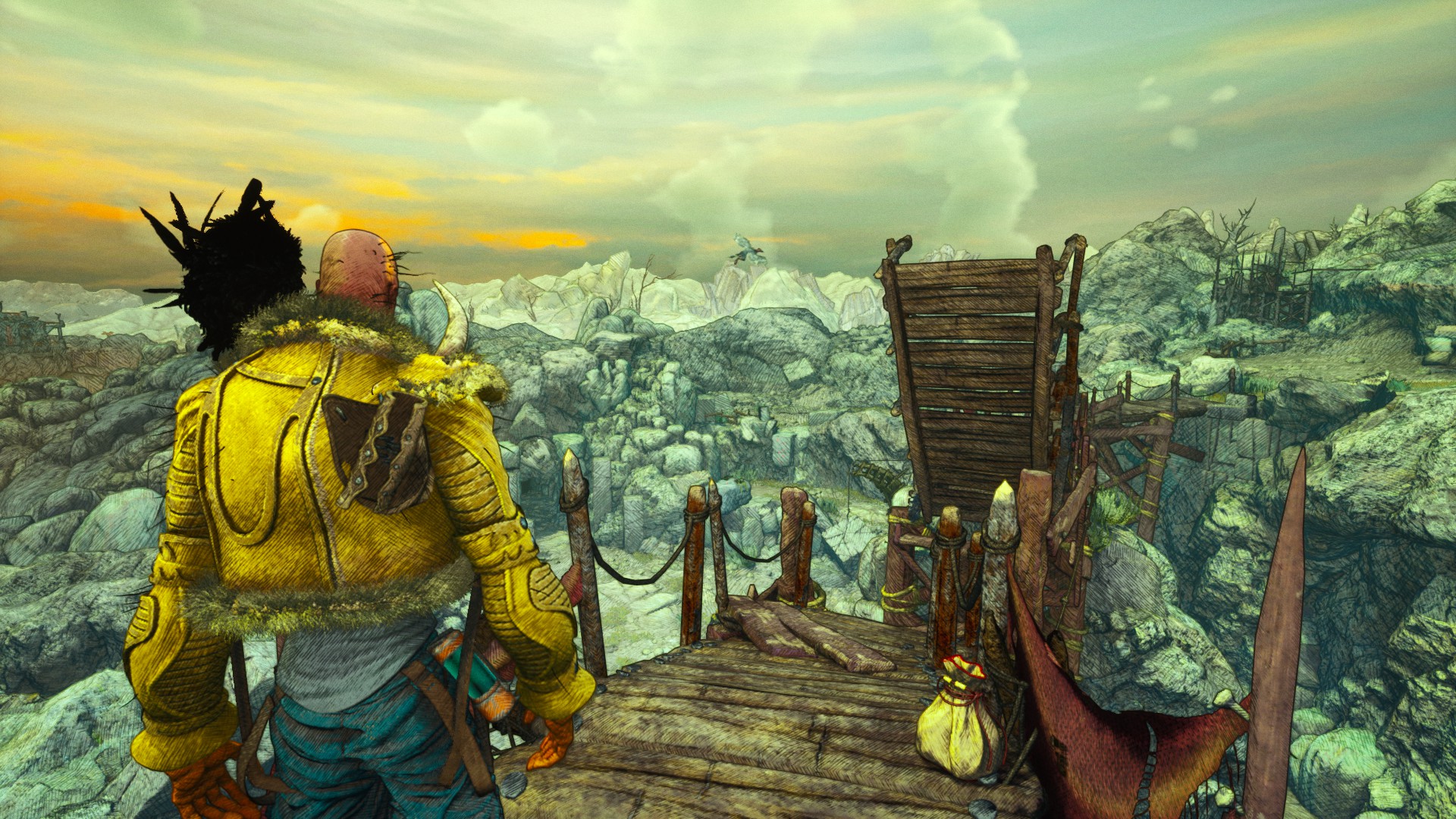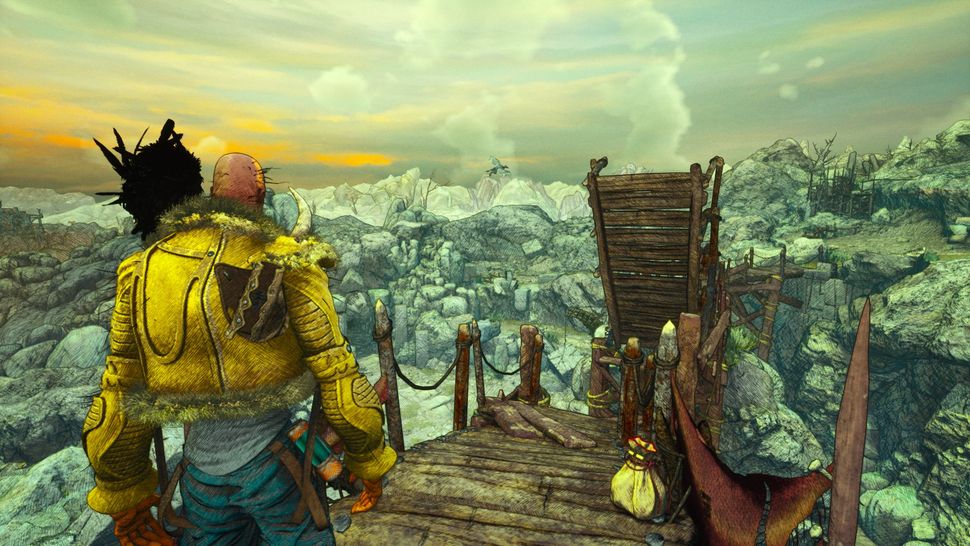 (opens in a new tab)
At times, it seems that Chilean developer ACE Team is really right about God of War, not least because the main character Pseudo seems to be almost a parody of Kratos, like the youngest of the litter from which the Greek champion emerged. This nobody's hermit is a misshapen sack of muscle, all crooked arms and unevenly spaced toes, from which a bald head literally sticks out like a sore thumb. And while he shares Kratos' gruff demeanor, he's a really big wimp who sounds more like George Clooney than a battle-hardened fighter. Meanwhile, his little traveling companion is a kind of spherical owl, called only "boy". Make it what you want.
What is certain is that the visual design of Pseudo and his homeland will only reinforce the ACE team's reputation as creators of the mind-blowing surrealism previously established in the Zeno Clash series (of which it is a sequel) and The Eternal Cylinder. The evocative oddity is further enhanced by something Clash has in common with God of War – a penchant for vibrant colors. Despite its AA production value, ACE makes its surroundings and its inhabitants sing by transforming them into colorful pencil drawings dressed in bottomless hues and cross-shading. It's a mesmerizing effect (aside from the occasional erratic frame rate) that requires you to drink the green on every alien bush you pass.
There is also a level of this color in history, albeit more subdued. Pseudo accidentally meets his companion after the death of the boy's grandfather and decides to help the little boy find shelter. However, when it turns out that he is wanted by some shady characters, the two go on an adventure. It's a journey that takes them across the land of the Zenozoic, into faction territories and the paths of would-be bounty hunters. Most of the time here, the force is right, so you have to fight for your interests, but Clash also uses its cast to brood over some fantastically twisted ideologies, including a memorable encounter with a group of fatalistic actors.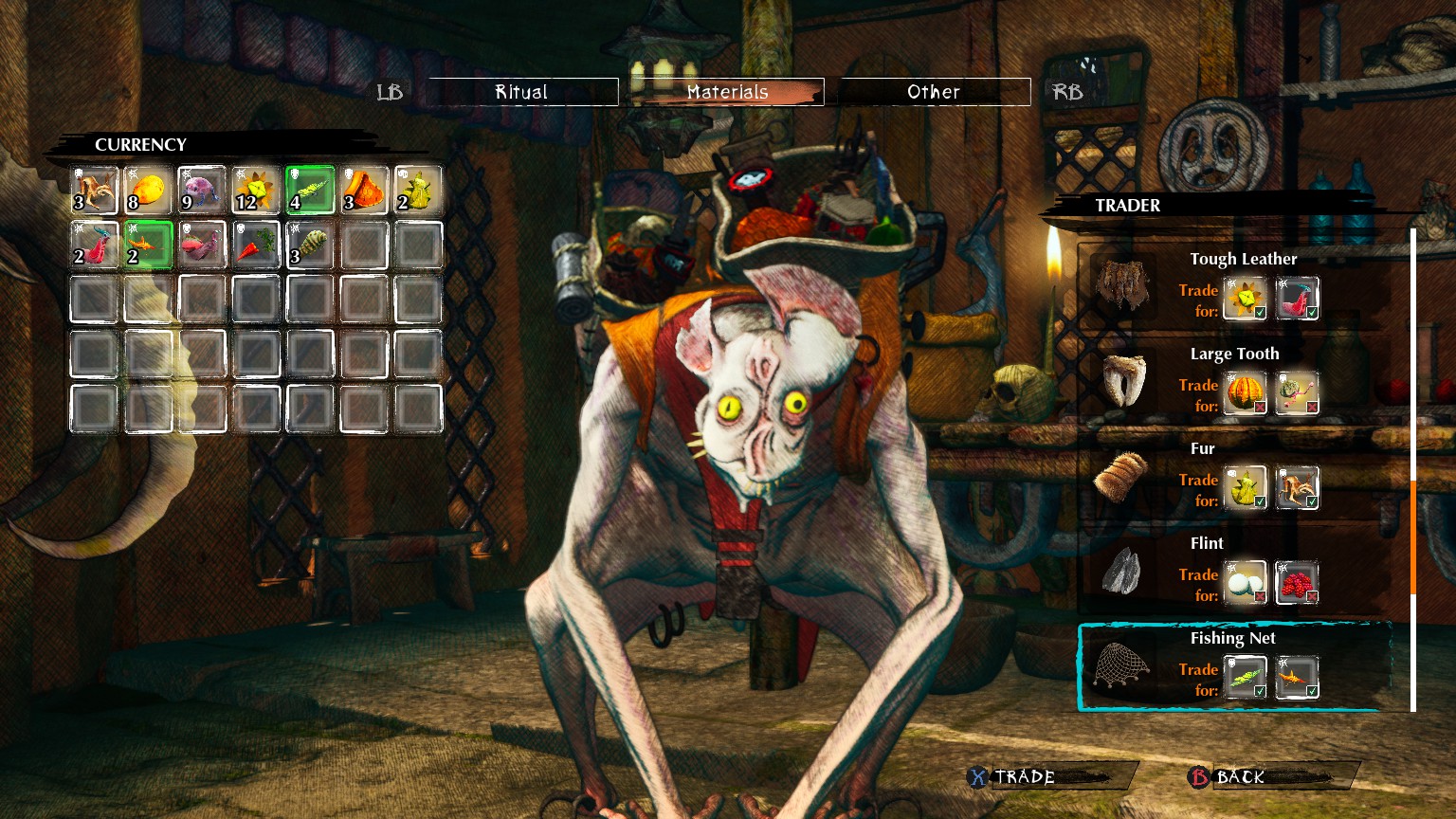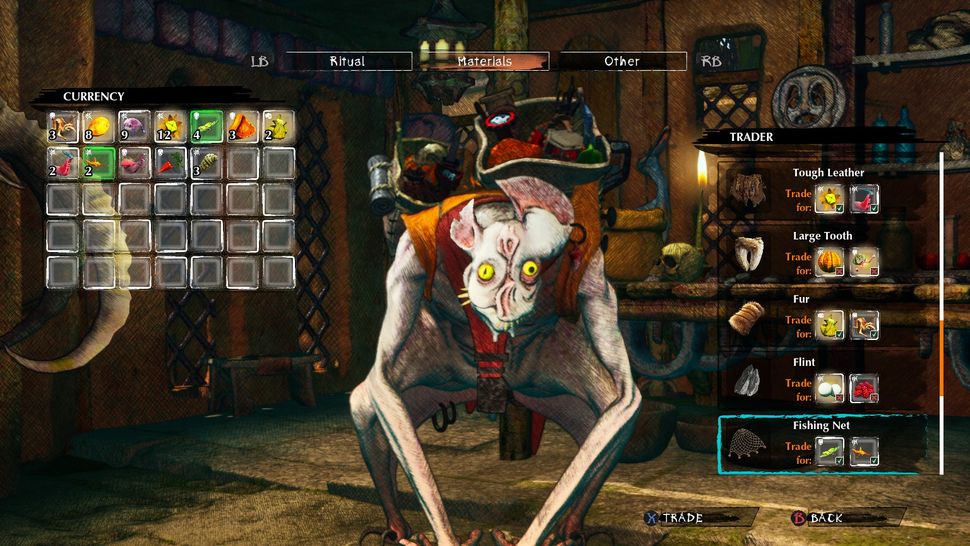 (opens in a new tab)
Regardless of their role, the people and wild animals you meet and fight are remarkable. Although in the case of humans, it's often because they look like a series of failed experiments to combine homo sapiens and beasts. They're chunky, rubbery creatures with rough accents and faces that could find a home in Picasso's Guernica. When the first one you meet, a stocky individual with his head tucked into his chest, punches himself in the face as he prepares for battle, you know you're in for a show.
These encounters become more meaningful thanks to a ritual you can activate before the fight begins. The "one law" of this country is that every combat challenge must be accepted, with both sides playing dice first and the loser forfeiting the winner's choice. Maybe they need to drink a slow poison, for example, or are tied to a peg with a rope, which restricts their movement. Sometimes the results can be trivial, but at other times they can tip the scales in battle, and the ritual itself is a purely tactical matter.
It's a sign that Clash wants you to think strategically before you jump into the game. The first fights in the game resemble drunken bar fights, where you and a rival trade punches with thick fists until one of you goes down, or hilarity ensues when multiple opponents line up and accidentally hit each other. But as the game shows, most enemies are stronger than you while you are faster, so soon you'll have to play like a boxer punching above his weight, stabbing and retreating or dodging swings to squeeze out a quick combo. By doing this, you're building a power meter that you can trigger when full to go into first person mode (Zeno Clash callback), causing quick damage before making a finishing move. Alternatively, you can step in with weapons – mostly primitive hammers and clubs – but they break down after a while and are often best saved for the toughest customers.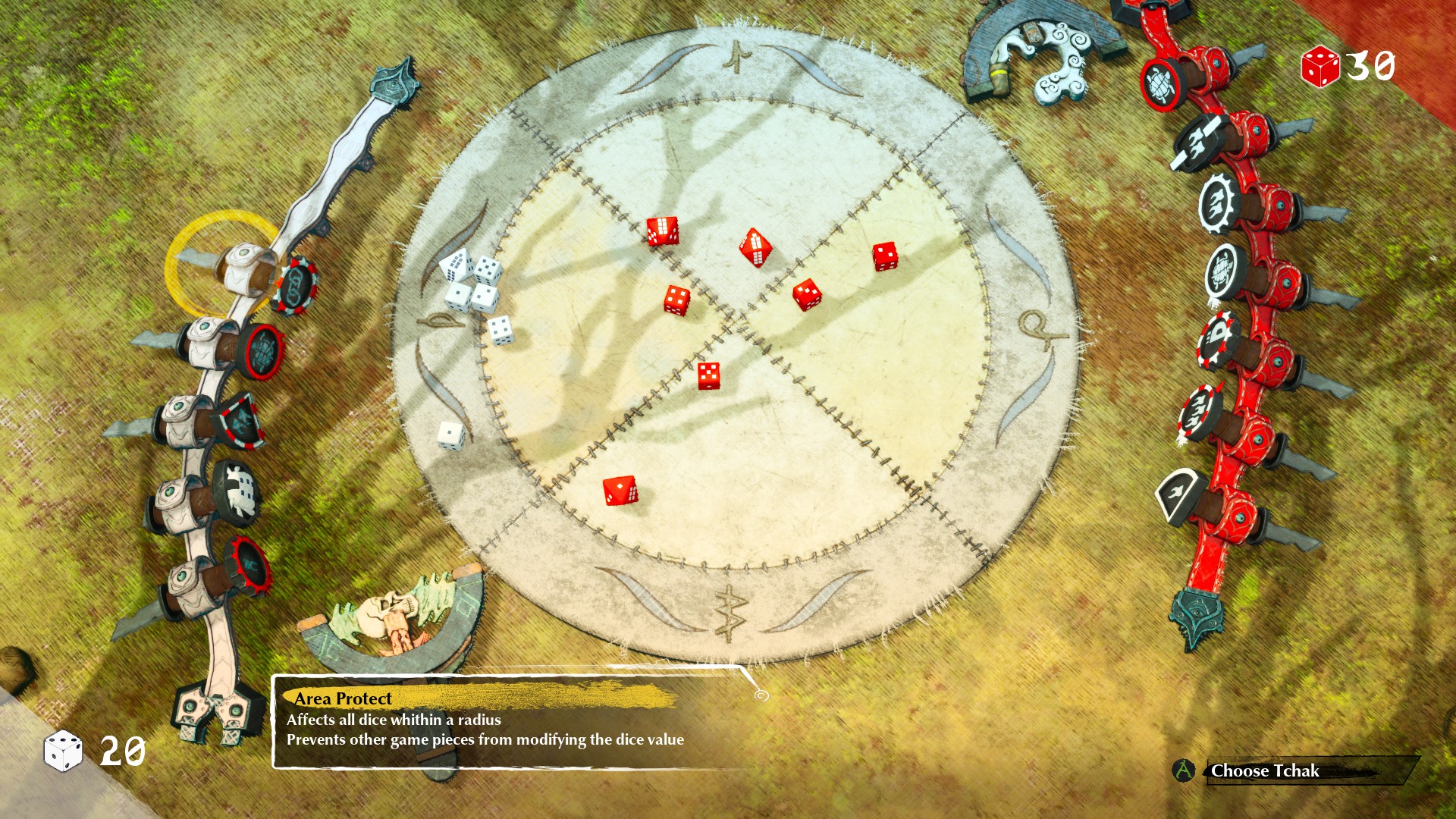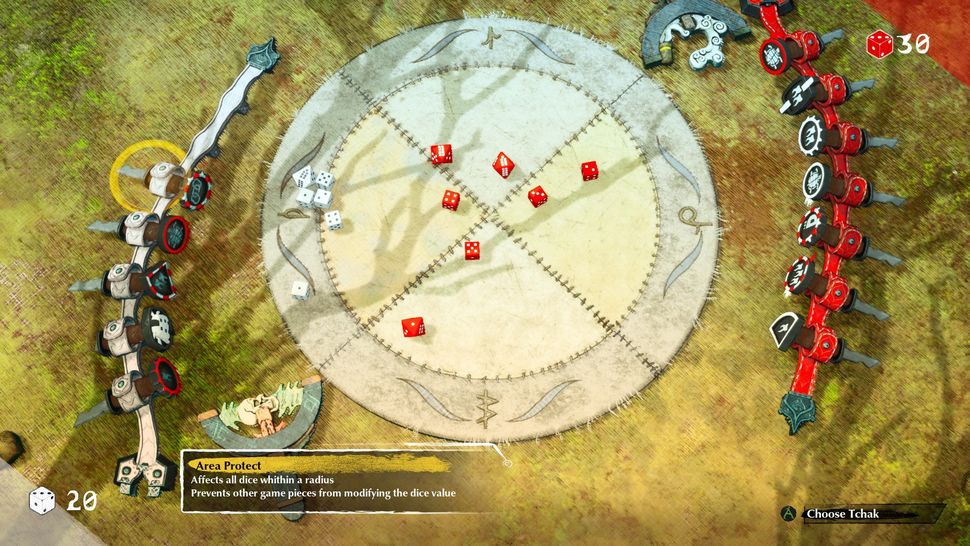 (opens in a new tab)
Despite the measured approach to beating people Clash encourages, the execution of the plan is much less satisfying. Because you're weaker than your opponents, minor mistakes can be very costly, and since enemies are unpredictable, it's very risky to get close and rely on dodge or spongy parry mechanics. You also can't be sure when your attacks will interrupt their attacks, so doing a full combo is dangerous. Especially when outnumbered, your best bet is to circulate from a distance, attack with your projectile throwing ability (revealment essential), and encourage enemies to hit each other. The moment you try to strike, you risk being shot at.
The only grace is that when Pseudo dies, he wakes up in the night in a body made of wood, nails and red woolen cloth, and this after dark figure gives you a second chance against those who defeated you. If you can defeat them, you can revive Pseudo's corporeal form and continue your merry way. This second attempt fails and returns to the last savepoint. Knowing you have that spare shot eases frustration, even if less punitive systems or flexible difficulty settings would be preferred.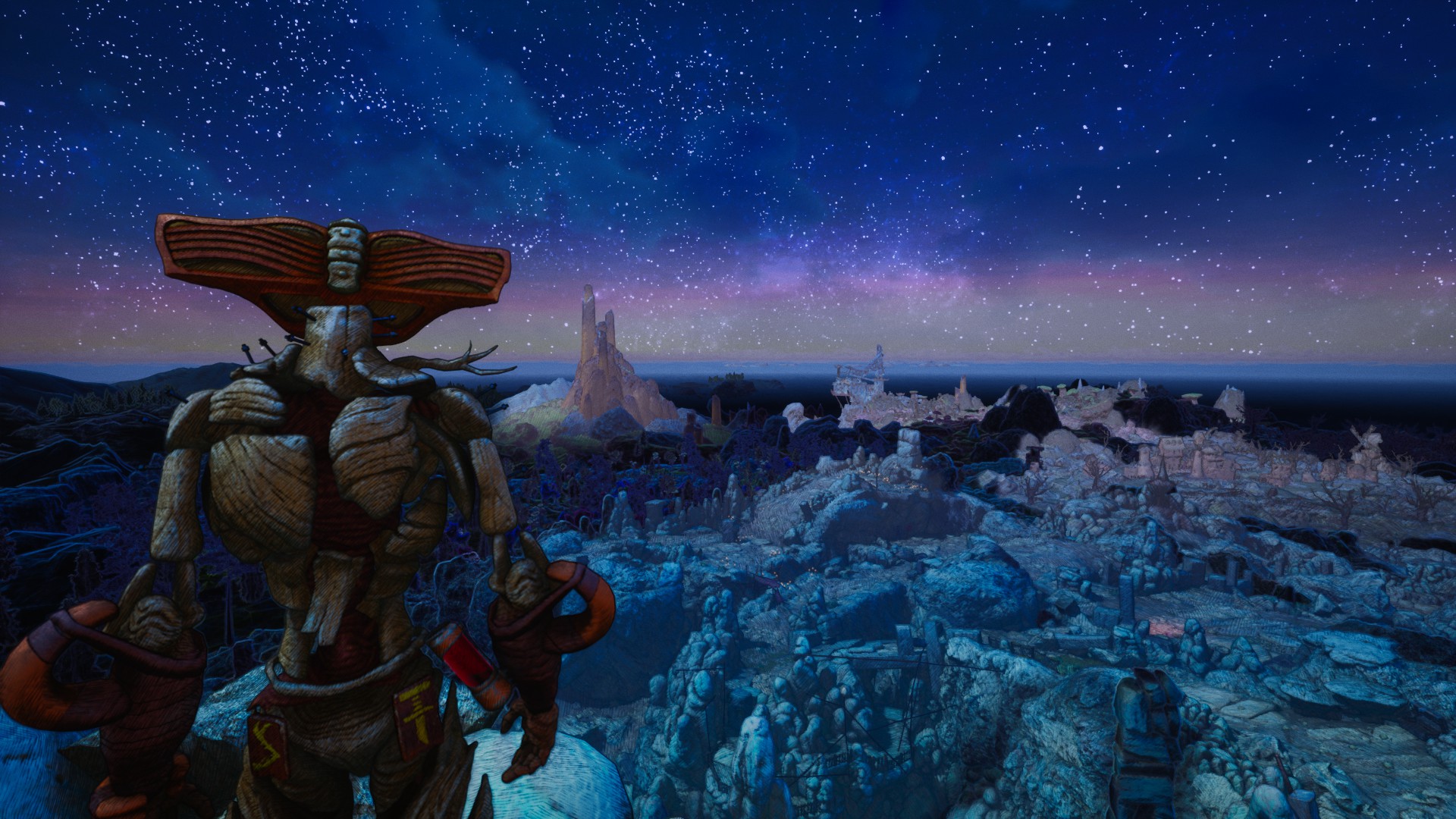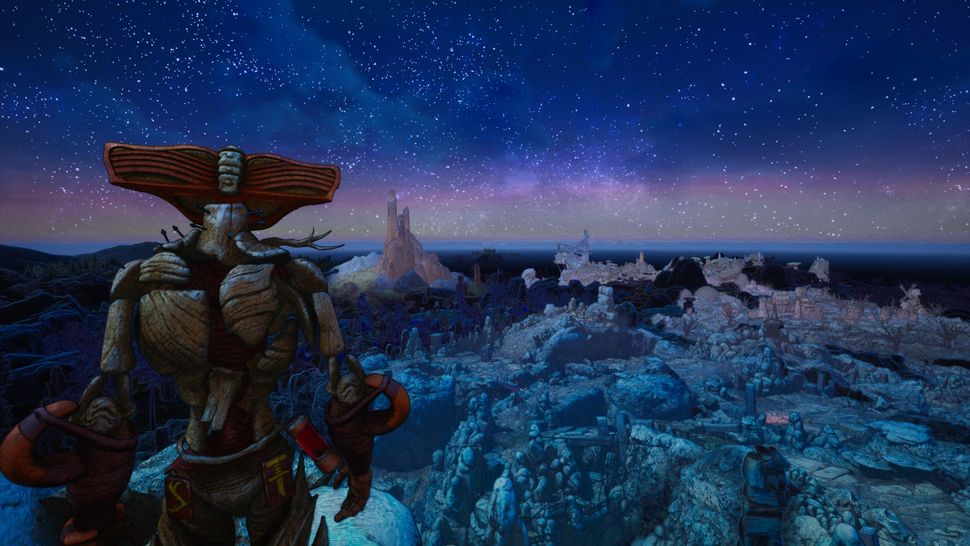 (opens in a new tab)
Get lost
When it comes to Why Pseudo has a nocturnal woodland alter ego… Well, one of the endearing things about Clash is that he doesn't feel the need to explain. It's a mysterious feature of a strange world that may or may not be explained, but either way adds to the sense that there's more going on below the surface. This is also the reason why Zenozoic is intriguing to venture into, all the more so as you can often navigate quietly given the lay of the land, wondering what it all means. The boy occasionally breaks the silence, but he doesn't feel the need to fill every second with chat. It's enough that the views are breathtaking, turning to pastel shades over long distances, and some of the music is captivatingly soulful, a bit like in Nier: Automata.
Unfortunately, this seemingly open world is too tangled for its own good. At first it seems suffocating – a maze of dense paths carved into shin-high obstacles signaled by invisible walls – then it spreads out in dizzying ways, with no visual logic to prioritize one direction over another. Side paths lead to treasure, but also further side paths, branching until you can barely remember where you started, while major thoroughfares can be half-hidden, requiring you to comb the area multiple times to discover. Locations don't have the same intuitive connectivity found in something like Dark Souls, or instantly distinctive geography or unique shortcuts that help mentally connect the place. You can spend a lot of time feeling lost in Clash or mistakenly returning to where you've already been. I've kept a pre-emptive sympathy for anyone who takes a break from playing halfway through and then tries to come back.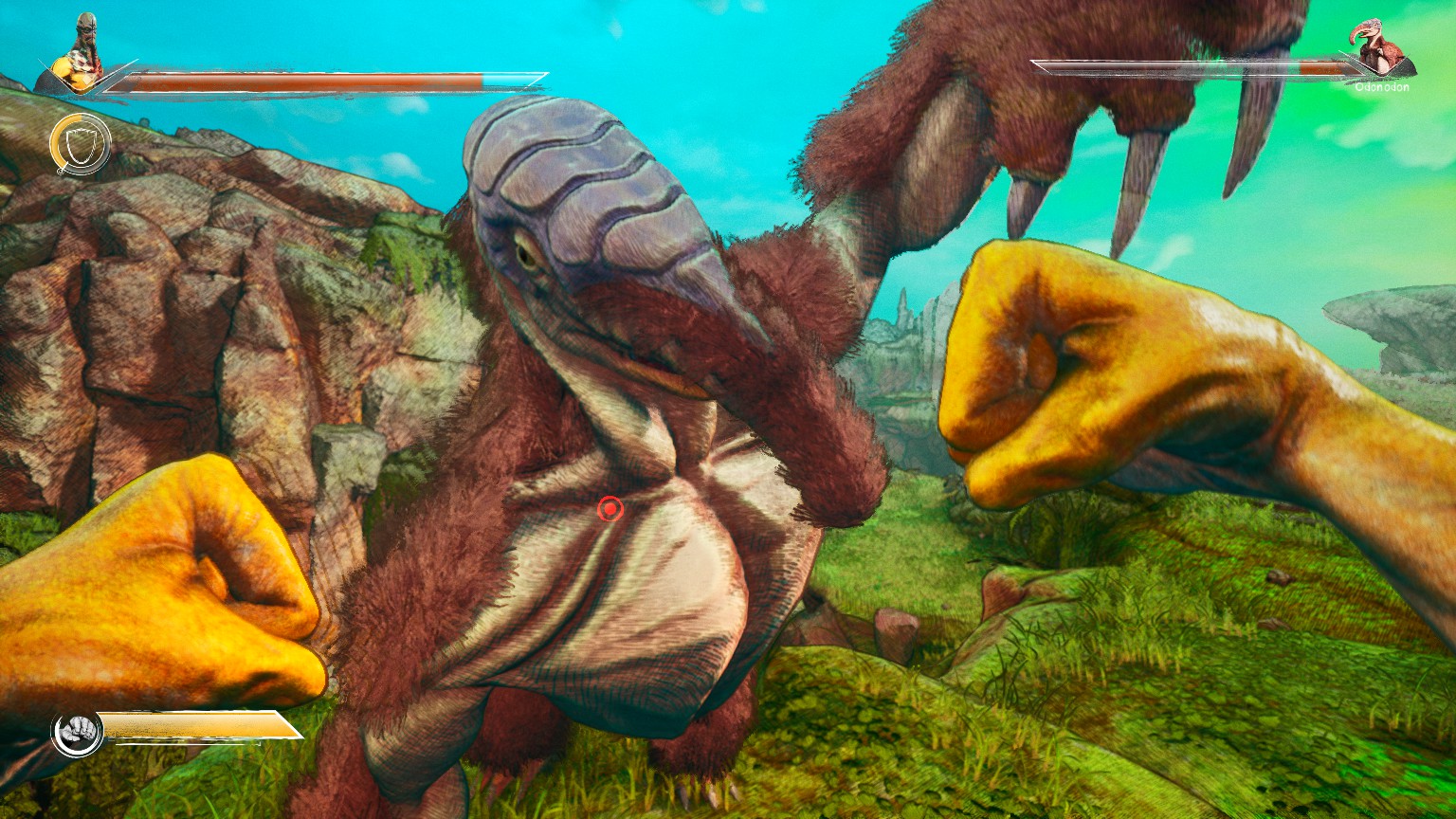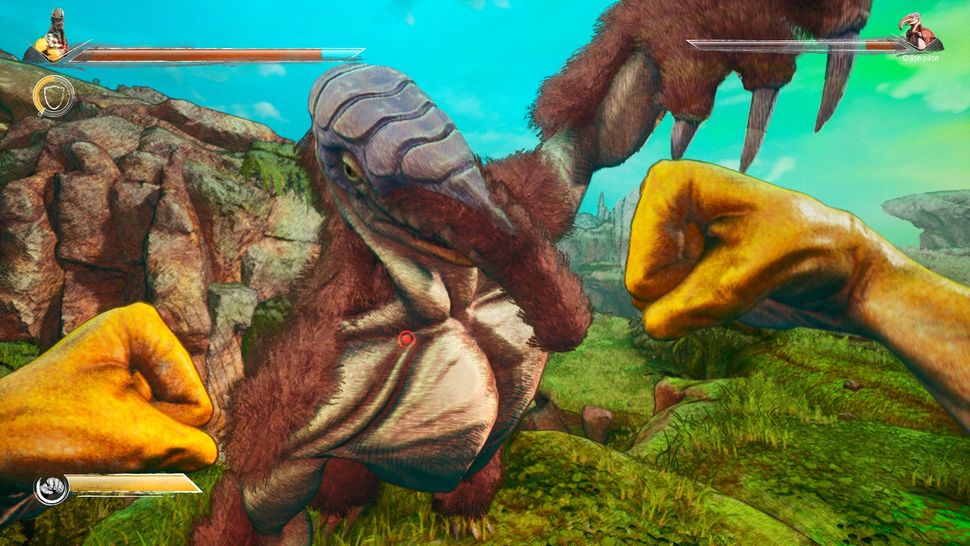 (opens in a new tab)
Even the map is utterly hopeless – a small square on the inventory screen that takes six button presses to navigate. The pseudo appears on it as a small circle, not an arrow, surrounded by nothing more than a handful of place names and vaguely sketched landmarks. This could work if the landscape consistently allowed you to see your destination in the distance, but it doesn't. For example, quite early in the game, it is recommended to go to the "city", and there is nothing on the horizon that looks like a city. Orientation in the field also does not help, because the route is unlikely to be a straight line.
So Clash is almost offensively blunt next to games like God of War, while its level of challenge oscillates between breeze and gale. Nor does it bring small rewards or a sense of accomplishment when you go through tough times, because success often comes from self-defeating persistence. However, there's something to be said for Clash's refusal to explain its ideas, locations, and bizarre creatures the way God of War would. It's more efficient at world-building, characterization, and plot, and thus more open to interpretation. Pseudo may be Kratos' smaller, weaker (and poorer) sibling, but at least he has a deeper and more interesting soul.