There is a PhD thesis to write on the psychology of the Wales vs England rugby match in Cardiff. Hope, anxiety, fear, claustrophobia… it's just a cross-border trek to the Principality Stadium on big matchdays. Contract fine print and player power may have hit the headlines this week, but Wales's biggest bonus should probably go to whoever can finally sort out the Brynglas Tunnels.
On the other hand, at least there's still a live game. Imagine for a moment what if the threatened strike of Welsh footballers went ahead? Tumbleweed blowing down Westgate Street, sad empty pubs, Valley Girl T-shirts back in the closet… it would be a complete financial and PR disaster. The Six Nations have weathered various storms over the years, but nothing compares to the grim symbolism of Wales refusing to lace up its boots to play the English.
All of which leaves a significant question mark hanging over this most partisan occasion. Who will be best able to forget the uncertainty of this week when the game starts? There have been so many talks, arguments and jostling that some have overlooked the short-term imperatives. Wales have lost both of their previous championship matches this month while England are already looking down to finish in the bottom half. There is pressure on both sides to perform.
Surely one or two established Welsh players will have a harder time maintaining their well-paid status if the dragon can't at least flare its nostrils and breathe some fire. Eleven defeats in their last 14 Test matches is a dismal sequence, and Warren Gatland and his players haven't always seemed to play from exactly the same anthem in recent days.
There is an argument that nothing solves problems like a victory over England, and that one decent 80-minute performance in terms of the future health of Welsh rugby cannot mask the far-reaching reforms that are still required elsewhere. However, at the moment Wales desperately needs her shop stewards to deliver goods back to the factory. If Ken Owens, Alun Wyn Jones, Justin Tipuric, Taulupe Faletau and the recovering Louis Rees-Zammit can't generate hwyl this weekend is going to be a really worrying sign of the times.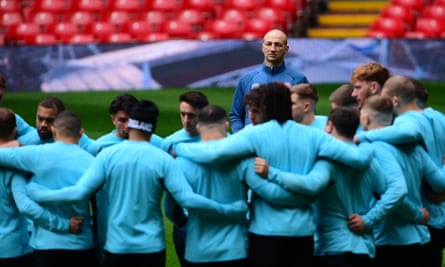 It's not like England's recent away record (except for Italy) in the Six Nations wasn't something to write home about. They last won in Cardiff in 2017 and have only won once in Edinburgh since 2016. Apart from a single minor success seven years ago, they have not conquered Paris since 2012. A similar story is in Dublin, where they have finished second on three of their last four visits.
Of course, England has never had a divine right to walk across the Severn Bridge and collect whatever rare specimens they fancy. Wales were certainly sharper in thought and deed two years ago when they first scored 40 points against England. With some controversial refereeing decisions in the first half, notably Dan Biggar's quick strike and cross kick when Owen Farrell was still addressing his players, it was the visitors' indiscipline that proved most costly.
Award 14 penalties again and England can expect the same result, especially if they struggle to find a second wind later in the game.
It was instructive to hear their head coach, Steve Borthwick, say, among other things, that his team's condition is not where he would like it to be. Ironically, it is Welshman Aled Walters who has been appointed to improve things from this summer, but for now Borthwick must be as patient as a national team head coach can be.
"I think there is a conditioning aspect," he says. "It can't be fixed quickly. I was quite disappointed in the last 20 minutes of the game against Italy and how we gave them some chances. I was quite honest when I said our ball speed wasn't what I wanted.
This could have played a role in shaping Wales' starting lineup which, along with the many lineout options, could potentially test England's backline defence. The visitors effectively field three full-backs in anticipation of a shootout, but with Biggar on the bench, it could be possible for Wales to probe elsewhere, expecting plenty of 20-year-old rookie Mason Grady in the center alongside the similarly youthful Joe Hawkins.
A failure, as always, will also be crucial as Leicester's Tommy Reffell will be able to disrupt England coming off the bench. Visitors are also no longer blessed with so many veterans who have seen it all. There are only 10 left of England's 23-man squad from the 2021 match, and more than half of the squad will play in a Six Nations match in Cardiff for the first time this weekend. "Six Nations away games are as hard as they get because of how much it means," said prostitute Jamie George. "Any team that goes to Wales and wins is quite happy to come out of there."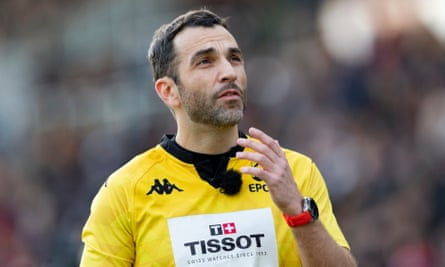 To make life a bit more uncertain, French referee Mathieu Raynal was also the referee in charge of England's match against Ireland last year, after which he said he was too lenient on the red rose. This puts an extra responsibility on England to scrum straight and clean, which according to George is now their main goal. "There was probably a feeling that in England we could mess up and end up on the floor. It's gone. Richard Cockerill is very clear about how he wants us to play scrum.
Ultimately, though, both teams will face a mental challenge as well as a physical one. As Eddie Jones muttered two years ago, Six Nations' mid-Saturday is often a "make or break" moment, and the same is true now. "I don't separate the physical from the mental because the two are inextricably linked," says Borthwick. He's right up to a point, but when Wales hosts England, it's never that simple. There are many reasons why this device is still marked in red in diaries on both sides of the bridge, with pride and respect still at the top of the list. Unless the hosts come out bristling, determined to fix a few mistakes, Welsh rugby will be in serious trouble indeed.