England captain Ben Stokes was in no doubt about asking New Zealand to continue despite the hosts' valiant fight in Wellington, with assistant coach Paul Collingwood insisting the attacking option is always the first choice.
Despite early resistance from Tim Southee, who scored a swashbuckling 73-of-49 ball, New Zealand were cleared for 209 and were struck again by England.
The hosts put up more resistance in their second innings as Tom Latham and Devon Conway shared the 149-run opening stand with Kane Williamson and Henry Nicholls watching the day as New Zealand finished 202-3 on stumps.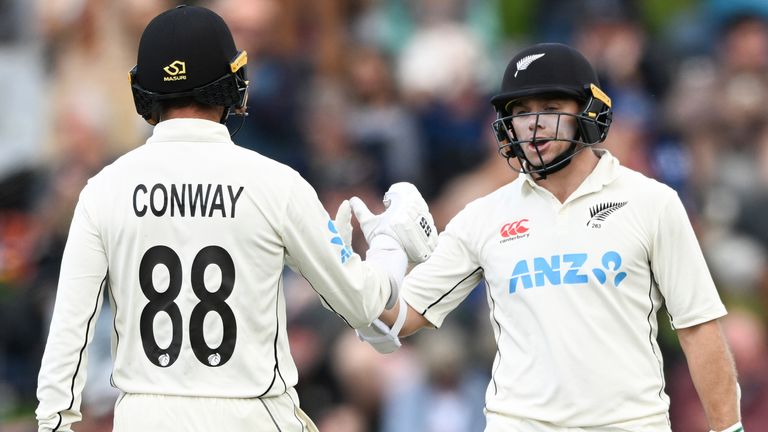 For the first time in the series, England were placed behind by New Zealand, and despite still having a narrow lead on day four, there may be questions about Stokes' bold decision to enforce the continuation.
But Collingwood says there was no doubt in Stokes' mind about throwing New Zealand at the bat again.
"It was very clear this morning. Stokesy spoke to the guys and said, 'if we get a chance to go on, we're going to enforce it,' he said.
"He made himself very clear and that is the approach of Stokesy and Baz (McCullum, head coach). They want an aggressive option and hopefully they will win the game today. That didn't happen, but we're still in a difficult situation. really good position.
"The mantra of this team is always to take an aggressive approach and there was no doubt in Stokesy's mind that if given the opportunity, this is the way he would go.
"We've always said we're not afraid of losing, but we want to be in a game-winning situation and we felt we could have won or been close to winning today."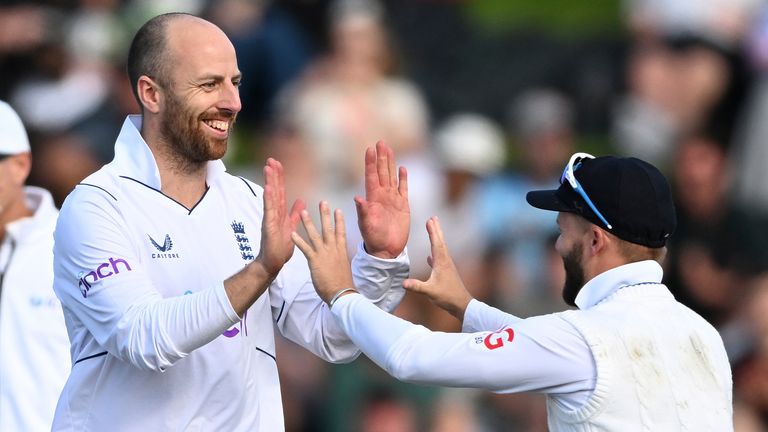 Sir Alastair Cook said on the stumps that he would not force a sequel, if only to manage the worldwide bowler load.
"I wouldn't force a sequel. The wicket leveled out and you ask the bowlers to keep going and going," he said on BT Sport.
But Steven Finn insisted it was the right decision to force a sequel, adding, "I think when they looked at enforcing the sequel, when they took the final wicket, they were looking at gray skies and a flimsy top order."
"The logic was correct, but unfortunately they didn't get through. They ran into two resistant hitters."
The English bowlers worked through a difficult day in Wellington, making 94.2 overs, with Stokes making two of them.
He has been struggling with a long-term knee problem for some time and has been dealing with the weight of the ball.
Stokes' spell ended after Jack Leach made a much-needed breakthrough at the other end, with Collingwood adding: "Look, we all know he has a knee problem, luckily he's the captain there and he makes the decision when he throws or not the bowl."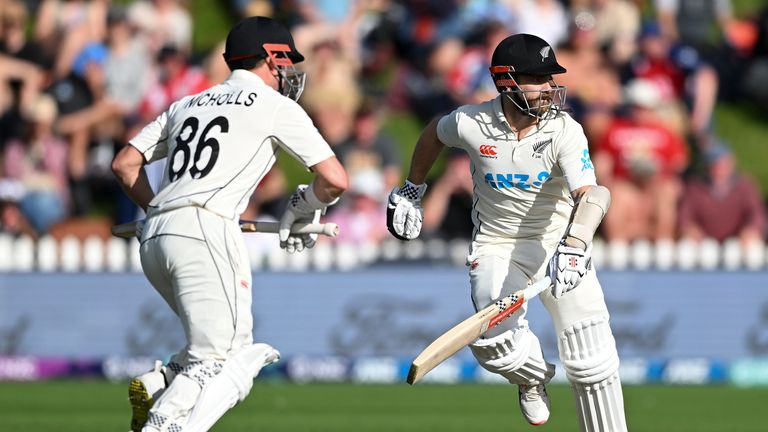 "Stokesy was happy to have other options and has great confidence in his team and other bowlers. That was a good day.
"Yeah, he left him a little bit a few times, so that's his only warning. He'll have to be careful if he uses this plan again."
England will be back on the fourth morning looking for goals as they look to win five of their five wins against the Black Caps last year.
Follow the updates from day four of the second test between England and New Zealand Sky sports digital platforms from 22:30 on Sunday.