Matt Hancock's handling of the COVID pandemic has been re-examined after more than 100,000 WhatsApp messages were leaked.
An inquiry by the Daily Telegraph says the former health secretary has rejected advice on care home testing and has expressed concern that it could hinder his goals.
The MP vehemently denied a "distorted relationship" with the spokesperson, claiming that conversations leaked by journalist Isabel Oakeshott after she worked on his Pandemic Diaries memoir were "turned to suit the anti-lockdown agenda".
Former Chancellor George Osborne and Conservative MP Jacob Rees-Mogg are also the subject of some news.
Live Politics: Rishi Sunak Meets PMQ at Noon Amid Claims Matt Hancock Rejected COVID Advice
Here Sky News looks at the key exchanges that have reportedly taken place:
Hancock says the nursing home is testing "muddy" waters
The Telegraph Inquiry says the chief medical officer, Professor Sir Chris Whitty, told the then health secretary in April 2020 that tests should be carried out on "everyone who goes into care homes".
But the news suggests that Mr Hancock has rebuffed the guidelines, telling an adviser the move is simply "muddling the waters".
According to the investigationhe said: "Tell me if I'm wrong, but I'd rather skip it and just commit to testing and isolating ALL who come into care from the hospital.
"I don't think community involvement has contributed anything to muddy the waters."
However, a source close to Mr Hancock said The Telegraph had "deliberately excluded the reference to a meeting with the testing team from WhatsApp".
"This is critical," the source added, "as Matt supported Chris Whitty's advice, he held a meeting on deliverability, said it was non-deliverable and insisted that everyone who came from hospitals be tested.
"The Telegraph has been informed that their headline is erroneous and Matt is considering all available options."
Meanwhile, a spokesman for Mr Hancock said: "It is outrageous that this distorted coverage of the pandemic is being circulated with partial leaks, twisted to fit an anti-lockdown agenda that would cost hundreds of thousands of lives if followed. the news shows that many people are working hard to save lives."
Nursing home testing could 'kick in' the daily target of 100,000 tests
Mr Hancock also expressed concerns that expanding nursing home testing could "undermine" the target of 100,000 daily tests he wanted to achieve, according to an investigation.
On April 2, the then Cabinet Minister risked his reputation with an oath significantly increase the number of tests by the end of the month as the UK lags behind Europe in terms of efficiency.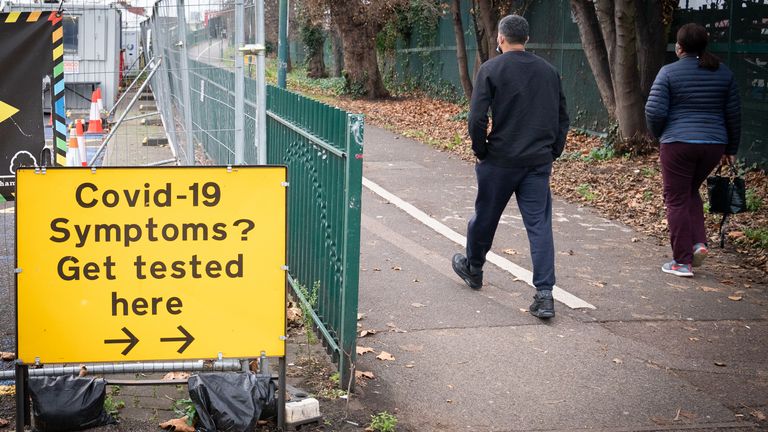 Those eligible for testing initially included the general public and NHS staff, and when it was recommended to extend access to those in care homes affected by COVID later this month, Mr Hancock said it would be "fine" as long as it didn't "get in" in on the way to actually fulfilling capacity in testing.
According to leaked news, a civil servant told Hancock on April 24: "An asymptomatic test subscription is being read. The most important recommendation is to agree to: Prioritize testing of asymptomatic staff and residents of nursing homes with a history of 14-day outbreaks. We estimate this will result in 60,000 tests in 2,000 care homes over the next 10 days."
Mr. Hancock replied, "That's fine as long as it doesn't interfere with the actual filling of the testing capacity."
He did not say why this would get in the way of his goal, but at the time the government was aware of the challenges of testing in care homes.
Mr Hancock later approved additional care home testing, which was announced on April 28.
Hancock writes to George Osborne asking for help
As he struggled to achieve his goal, leaked news shows that Hancock texted former Tory chancellor George Osborne asking for help.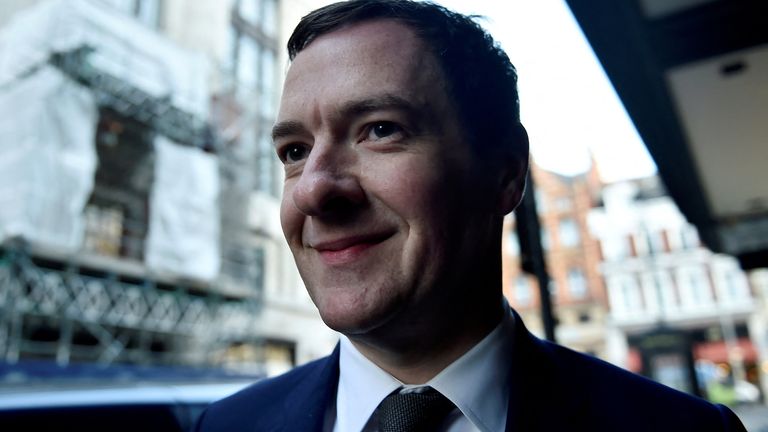 He said the thousands of free test sites were "admittedly good news about the spread of the virus" but "difficult for my purpose".
Mr Osborne, editor of the Evening Standard until July 2020, reportedly replied: "Yes – of course – all you have to do tomorrow is say a few exclusive words to the Standard and I'll tell the team to splash it."
Mr. Hancock later added, "I WANT TO HIT THE TARGET!"
A test sent by courier to Jacob Rees-Mogg for one of his children
The 'lockdown' investigation also claims that officials sent Jacob Rees-Mogg a COVID test for one of his children while it was missing.
An adviser sent a message to Mr Hancock to say the lab had "lost" the original test for one of the children of the then leader of the House of Commons, "so we have a courier going to their family home tonight".
He added: "Jacob's spad (special adviser) is aware of this and has helped to level it all out, but you may want to write to Jacob."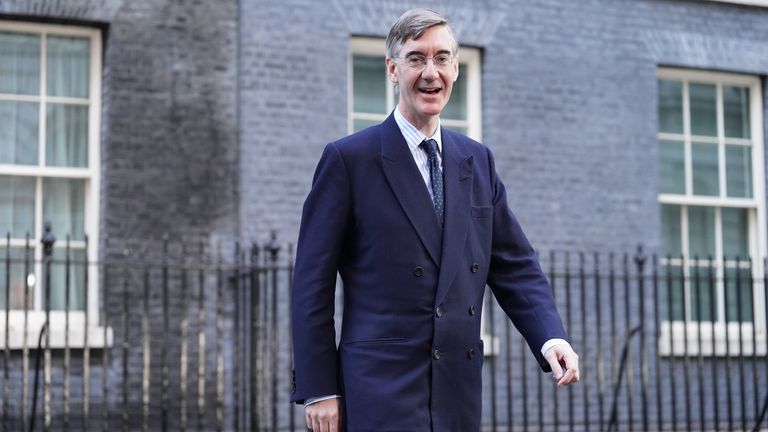 It is not clear whether Mr Hancock sent a message informing him of the intervention or whether the test was delivered.
Commenting on the claim, Liberal Democrat vice-president Daisy Cooper said: "This is further proof that this is one rule for Conservative ministers and another for everyone else.
"The COVID investigation must examine reports where Conservative ministers were able to gain priority access to testing during a time of national shortage."
Hancock warned restrictions on nursing home visits 'inhumane'
The Telegraph Inquiry also claims that Social Services Minister Helen Whately advised the Health Secretary not to stop "husbands seeing their wives" in October 2020.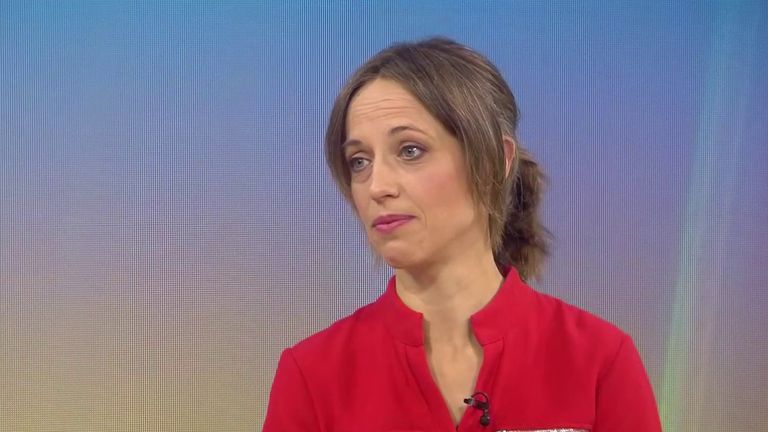 It had to do with care home visits that were due to be curtailed as the UK entered a tiered lockdown system, with stricter rules in areas with higher COVID rates.
Ms Whately said: "I hear there is pressure to ban visits to both Tier 2 and Tier 3 care homes. Can you help? I really oppose it. Where nursing homes have COVID-safe visits, we should allow them. To prevent this, husbands meet wives because they live in nursing homes for many months, it is inhumane."
Mr. Hancock replied: "Hearing from whom? Level 2 was agreed yesterday as far as I know.
The rules, which went into effect this month, allowed some Tier 1 visits but prohibited them except in "exceptional circumstances" at other tiers.
In January 2021, when some restrictions on nursing home visits were still in place despite the introduction of vaccines, Ms Whately also reportedly said: "I'm getting positive messages from David P about nursing home vaccinations, there's only a few left to do. As I think I have pointed out that we need to be ready for a visitation policy given the life risk of the elderly giving up and also COVID…and the expectation that a vaccine = a safe visit."
Hancock replied, "Yes, during the visit, but only after a few weeks. In the meantime, we have to meet the goal at the end of the month!"
Sky News contacted Ms Whately for comment.