Wo Long: Fallen Dynasty's first boss, Zhang Liang, is a tricky client, especially if you've never played Sekiro and aren't used to the parry-centric gameplay style. He's very aggressive, hard to dodge, and when your combat buddy says he'll get the boss's attention so you can heal, he just… doesn't.
To make matters worse, Zhang Liang has a second phase where he eats some demon candy, turns really red, and grows a spiky arm that he likes to wave everywhere. There are some things you can do to make this fight easier, such as getting a podao polearm from a chest in the village elder's hut or leveling up the wood virtues for some extra health. Anyway, here's my best strategy for defeating the first boss Wo Long: Fallen Dynasty.
How to overcome the first phase of Zhang Liang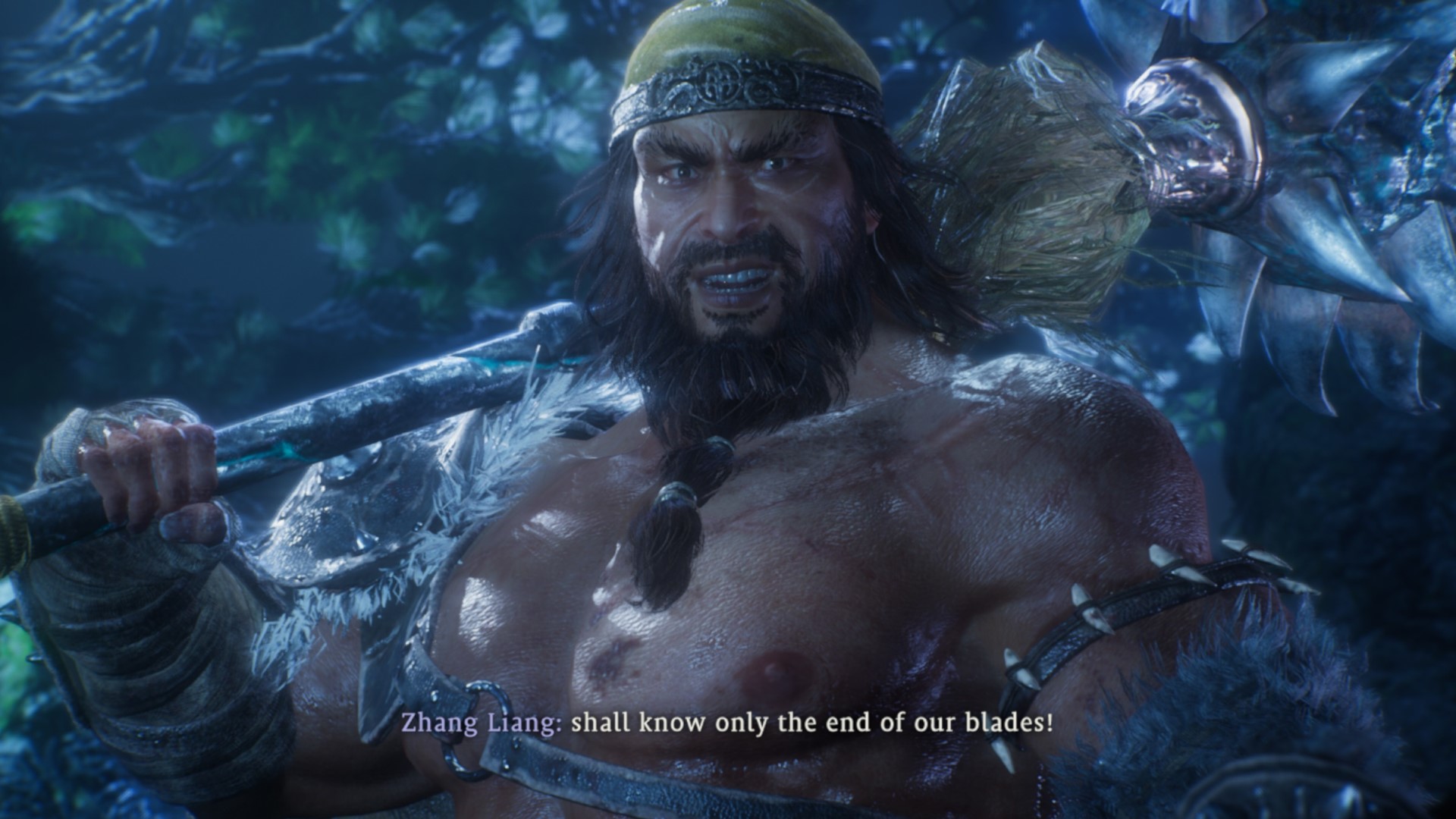 Zhang Liang is coming towards you brandishing his big mace and unfortunately, if you want to finish this fight quickly, you will have to deflect his attacks (B on keyboard and controller). This will reduce his Spirit Gauge (shown below the boss' health) and will eventually cause a Spirit Disruption, allowing you to perform a Fatal Blow (LMB + shift or Y on a controller) which takes a large chunk of his health. You'll know when he's open to Fatal Strike because he'll stop moving and a red dot will light up on his chest, Sekiro style.
The quickest, though hardest, way to reduce his spirit gauge is to deflect each attack, quickly hitting him in between each quick attack (LMB or X on the controller). Zhang Liang is a boss that gets infinitely harder if you don't bounce him on every initial attack because he's scheming for days and gives you no respite if you screw up. It's better to control the pace of the fight by deflecting those first attacks and stunning him with a few slashes after each to slow his momentum while reducing his Spirit Gauge.
That said, if you don't feel like you can fend off all of his attacks, you should at least aim to deflect critical hits where he glows red. Reflecting them greatly reduces his Spirit Gauge, and provided you deal some damage, it should be enough to put him into Spirit Disruption.
While most of his regular attacks aren't too hard to counter, here are the ones you really need to watch out for:
Jumping crack of the mace
He leaps into the air with his mace and slams it at you. Timing the bounce is tricky as this attack speeds up a lot at the end, so you should tap it while it's still airborne⁠ – note that this is different from the slower jumping strike where it then flies high into the air
Top Slash Critical Strike
It glows red and lowers its mace before swinging it with a chin slash. You should plan for a yaw the moment his mace hits the floor behind him, but I've often just avoided it because his range is limited and it hurts if he gets you.
Triggering Critical Strike
It glows red and readies its mace before it lunges at you. The trick to dealing with this attack is not to bounce back as soon as it reaches you, as it lags for a while before actually swinging. Wait for a while when it appears and then press the bounce button.
After deflecting his crits or normal attacks, you can safely hit him until he gets up in the first or starts blocking in the second. For me, Zhang Liang was often stunned by bouncing attacks when using polearms, so it's worth landing a few hits then.
How to overcome the second phase of Zhang Liang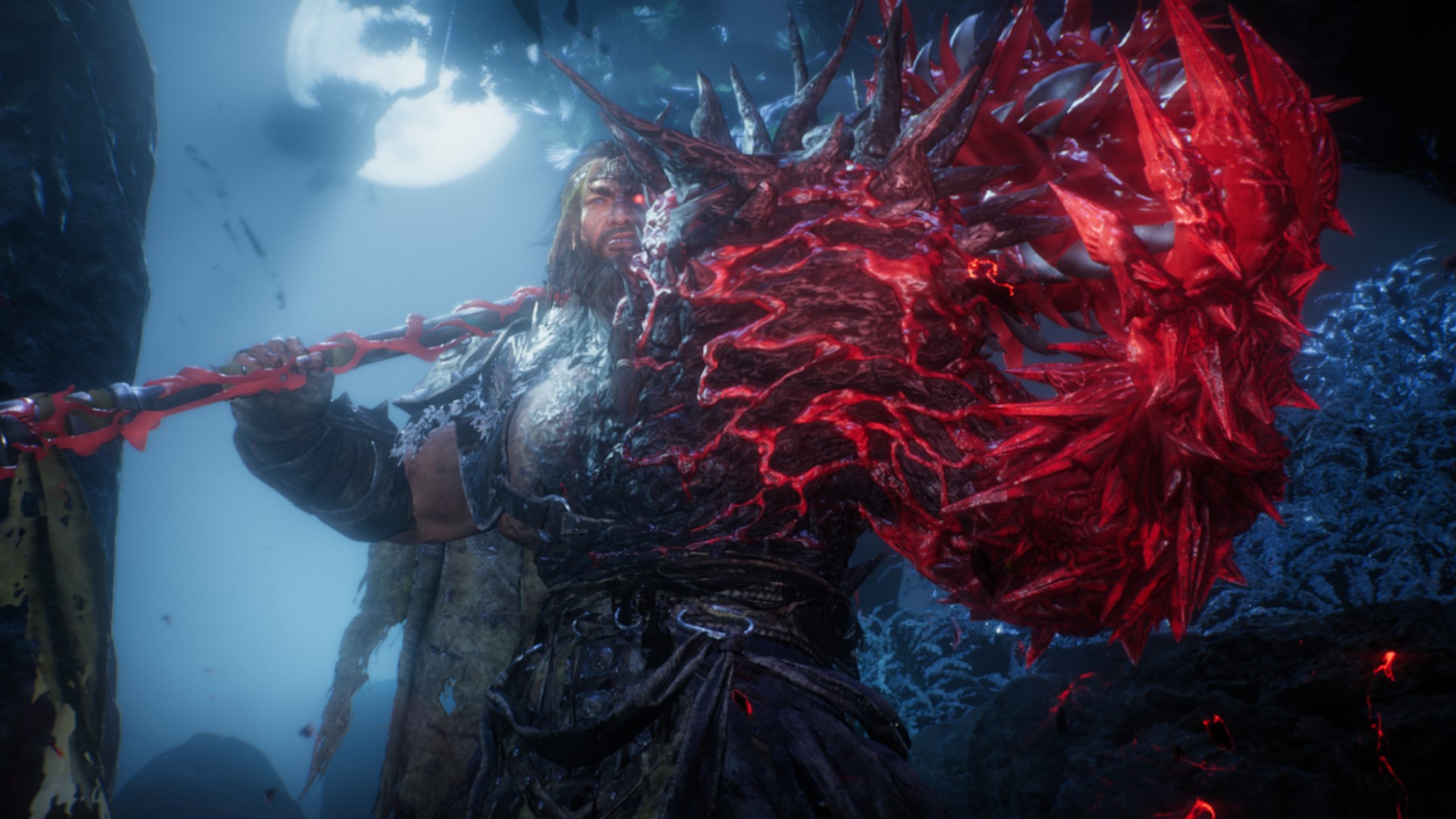 Zhang Liang's second phase is very challenging: he grows a large spiky arm to try to hit you with, and has various annoying shockwave attacks, sending rocks shot at you through the ground or hitting the ground around him. The good news is that all you need to do is get him to half health, and you can do that by utilizing his red crits. In particular, you want make sure you deflect the attack where he shoots you with his spiky armbecause this almost completely fills his Spirit Gauge, and he's usually stunned long enough, after which you can get a tricky combo to knock him down and perform a Killing Strike.
When he has half health your companion will tell you to "unleash the power of jade" and you need to press Y + B on the controller. This way you will end the fight early and save yourself trouble. To be honest, Zhang's red crits seem pretty random; once he fired a spike arm right at the start and other times I had to hit him a bit before he did it. Either way, there's no point in trying to be super-aggressive in this phase and deal a lot of damage conventionally – not when you can lure those critical hits.
As with the first phase, there are a few attacks I'd suggest paying attention to:
Critical strike of the spike arm
It glows red, then fires its spiked arm from a distance. This is the critical hit you need to deflect to make this second phase less painfulbecause it does massive damage by Spirit Gauge and generally gives you enough time to fuse it into Spirit Disruption so you can stab it.
Pushing load
He swings his mace and then charges at you from a distance. Like the jumping mace from phase one, this is a very fast attack, so you'll want to bounce a little earlier to deal with it.
Stone spikes
He slams the head of his mace into the ground, then sends spiky rocks your way. It can be deflected like any other attack and is a much more reliable way to deal with it than dodging. After you hurt him a bit, there's a chance he'll start doing two of these things in a row, so don't relax when you've dealt with one.
The other critical hit to watch out for is the charge and he runs at you swinging his mace – usually after you've already hurt him a little. You can deflect it on every single mace hit, but be careful: he will immediately make another red attack, launching his spiky arm. If you manage to deflect both, it's an instant Spirit Disruption, but if you mess with the spike arm, you'll get caught and it'll do a lot of damage.