HSBC Holdings has emerged as a potential 'white knight' bidder for Silicon Valley Bank (SVB) UK as the government and regulators scramble to prevent the lender from defaulting.
Sky News has learned that HSBC on Sunday night was exploring a bid for the UK arm of the stricken tech lender, joining many smaller rivals in an emergency sale triggered by the collapse of its US parent company into government ownership.
One source said the deal remained uncertain and that a decision by the Bank of England to send SVB UK into insolvency proceedings could still take place in the coming hours.
JP Morgan, the US banking giant, was also asked to investigate the offer.
HSBC is believed to be the more likely of the two global lenders to go ahead with the deal, although it declined to comment and it remains possible it will pull out of the process.
The accelerated nature of the sale has raised doubts among some observers as to whether HSBC would be able to act quickly enough to acquire SVB UK before the company goes into insolvency.
More stories:
Bank of London makes a rescue offer for the UK branch of Silicon Valley Bank
Former Tory donor bank Oaknorth is in talks to buy crisis-hit Silicon Valley Bank UK
High street banks have 24 hours to bail out Silicon Valley Bank UK
Any transaction would not be material for HSBC in terms of its global balance sheet, but would increase its exposure in its home UK market to corporate clients in the technology and biotech sectors.
HSBC and JP Morgan were among major international banks, including Barclays and Lloyds Banking Group, that were asked to consider participating in a pre-bankruptcy sale.
Lloyds was also said to be considering Sunday night whether to make an offer.
A business lender founded by a prominent former Conservative Party donor is in talks to buy the UK operations of Silicon Valley Bank, a US lender that collapsed last week.

Earlier on Sunday, both Oaknorth Bank, a business lender founded by a prominent former Conservative Party donor, and The Bank of London, a new clearing bank, made formal bids to buy SVB UK.
Interest from ADQ, Abu Dhabi's state-backed investment vehicle, is believed to have waned.
Government and banking regulators are racing to find a solution to the crisis ahead of markets opening on Monday morning, and Rothschild, an investment bank, has been asked by SVB UK to handle a fast-track process with the consent of the Bank of England.
The Treasury said in a statement on Sunday that the government is working on financial solutions to help hundreds of SVB UK customers meet their cash flow obligations.
"The UK has a world-leading tech sector with a dynamic start-up and scaling ecosystem," it said.
"The government recognizes that, given the importance of Silicon Valley Bank to its customers, its collapse could have a significant impact on the liquidity of the tech ecosystem.
"The government is treating this issue as a high priority with discussions between the governor of the Bank of England, the prime minister and the chancellor taking place over the weekend.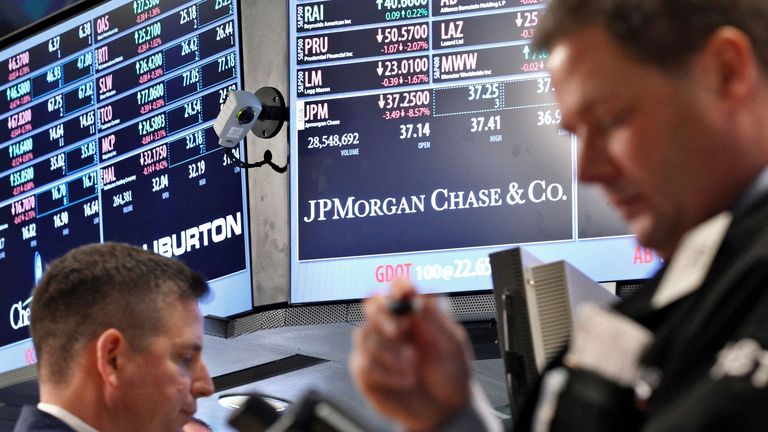 "The Government is working rapidly on a solution to avoid or minimize damage to some of our most promising businesses in the UK and we will put forward immediate plans to ensure the short-term operational needs and cash flow of Silicon Valley Bank UK customers. meet".
The implosion of US-listed parent company SVB, which has been taken under government control, is one of the biggest global banking collapses since the 2008 financial crisis.
UK depositors could receive up to £85,000 in the resolution of SVB's UK arm, sparking fears about the fate of significant amounts of funding in the start-up community.
"We are working at a pace on a solution that we will be presenting shortly to make sure people are able to meet their cash flow requirements, pay their employees," Chancellor Jeremy Hunt told Sophy Ridge on Sunday.
"But of course what we want to do is find a long-term solution that will minimize or even avoid losses for some of our most promising companies."
On Saturday, dozens of early-stage companies wrote to Mr Hunt to warn of an "existential threat to the UK's tech sector".
In a letter seen by Sky News, the founders, including those at Adzuna, Curve and Thriva, urged Mr Hunt to intervene.
"Most of the most exciting and dynamic tech companies use SVB and have no or limited diversity in where their deposits are held," the draft letter reads.
The UK's biggest banks have been given 24 hours to save Silicon Valley Bank UK from collapse as the Bank of England prepares to enter insolvency proceedings.

"This weekend, most of us tech founders are checking the numbers to see if we're technically insolvent.
"The impact of this is much greater than our individual businesses.
"The Bank of England's assessment that moving the SVB into administration would have a limited impact on the UK economy shows a dangerous lack of understanding of the sector and the role it plays in the wider economy, both today and in the future."
The founders warned Mr Hunt, who will present his budget statement on Wednesday, that the collapse of SVB UK "will paralyze the sector and set the ecosystem back 20 years".
"Many companies will be forced into liquidation overnight," they wrote.
"Many other companies, both in the technology sector and in the wider economy – customers and suppliers of these companies – will be negatively affected by the bankruptcy of these companies."
Interpath Advisory has been appointed to handle the insolvency process in the UK if a buyer cannot be found.