The England team, who were previously encouraged to live in the moment, are now allowed to turn their attention to Ashes, with head coach Brendon McCullum convinced that the current "cattle" and strategy are the best way to reclaim the urn.
In contrast to his playing days, the New Zealander since taking the job last May has implicitly shunned any talk of an Australian tour this summer, preferring the once ailing test site to focus solely on forging an aggressive identity defined by himself and Captain Ben Stokes.
But as soon as his heart rate dropped after Tuesday's one-run loss to his former team at the Basin Reserve – New Zealand halted England's six-match winning streak – McCullum returned to his stand-up-and-swing type.
"Now we can get really excited about it," said McCullum. "We have the opportunity to really start plotting and planning what will be an amazing time in the lives of the lads: an Ashes series at home against a good Australian team.
"We know it's not going to be easy, but I'm pretty sure we're going to play a very similar style of cricket that we've been playing for the last eight or nine months. And with eight or nine months of developing this style, we should be hard to beat.
"This team has grown, it has become more free in our game and more authentic. I think it certainly gives us the best chance to take down a good Australian team.
"We're very lucky to have good cattle, so to speak, from which to choose, and then it's up to whether Stokesey and I screw it up or not."
Spreading unbridled confidence was one of the tenets of the McCullum era, with a compromise for a general desire to play aggressively and an acceptance that individual turns would be unstable. Zak Crawley, for example, averages 25 points at the top of the table, among England's 10 wins in 12 Tests.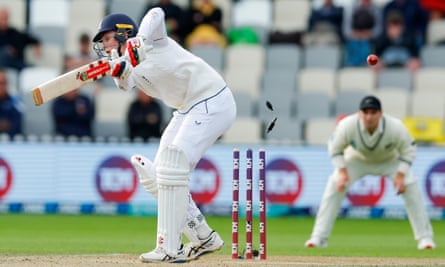 Asked if the 25-year-old, fresh off his top score of 28 in a 1-1 draw, still retains his support, McCullum replied: "Yes, of course I do. Zak is one of those players – and I've said it from the beginning – who will be inconsistent.
"(It is) because of the role it is supposed to perform, which is to impose itself on the opposition. You must have a memory like a sieve if you are going to play as an aggressive opener in Test cricket. Need to make up for low grades.
"One of the things he can't do is tweak and change things too much because that's when you're trying to get in shape. Do that, and you'll leave it to the cricket gods. His attacking game is much stronger than his defensive play, so he has to start in a position where he wants to attack rather than defend.
"If he does, I have no doubt that his talent will come to light. From my conversations with (former Australia captain) Ricky Ponting, they respect him for the instinct and strength he possesses and how destructive he can be. He's still a big player for us going forward.
There are many theories about how Jonny Bairstow will return to the Test team if he returns to full fitness and form after breaking his leg last September. Swap for Crawley at the opening? Return the gloves to Bairstow in place of Ben Foakes, or similarly give them to Ollie Pope, who played the role in Pakistan?
Given the variables and a one-off test against Ireland starting on June 1 before the start of the Ashes series in a sold-out Edgbaston on June 16, McCullum opted not to get involved early.
"What we can't do is try to get people in with crowbars. We need to summarize when the first Test arrives. But one thing we're not afraid to do is be bold in choosing. If we think it gives us the best opportunity to win, that will be our mantra all the time.
Then there are Stokes' fitness to consider, a seemingly chronic left knee injury limiting his role as fourth seamstress, and in the recent second test, his ability to bat unhindered. McCullum has no misgivings about the all-rounder's upcoming spell in the Indian Premier League, believing he can serve as an elixir.
McCullum said, "I don't think he's compromising (The Ashes). The captain has a strong mind and knows how to prepare well for big moments. His life is like that, right?
"In fact, I can't wait to see him play the IPL – captainless and worrying about everyone else – knowing that when he comes back and leads us to the Ashes campaign, he's going to have some teeth. I think we'll be fine.