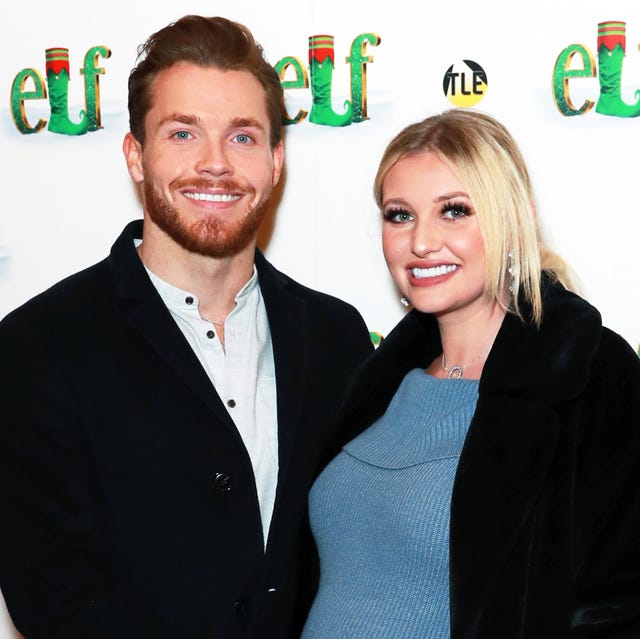 David M. BennettGetty Images
Amy Hart recently became a mother for the first time when she welcomed a boy into the world.
And the previous one Love Island the star has now shared her name and the sweet reasons behind it.
She posted two photos on her Instagram, one of her newborn son, the other held by partner Samuel Rason.
This content is imported from Instagram. You can find the same content in a different format or you can find more information on their website.
"Stanley Samuel Giles Rason," she captioned the adorable photos.
"Stanley: We loved that name, as well as the middle name of Geoff Amy's grandfather.
"Samuel: After @samuelrason of course but also Amy's brother is also Samuel!
"Giles: Nanny and Grandpa's name, I hope he inherits their love of shots!"
She continued: "Pictures: 1) a few hours old Baby Stanley has already got mummy back to prove that Amy's big mouth is indeed genetic 2) when dad says he's going home for the evening]."
Amy was inundated with messages of congratulations, including a colleague Love Island graduate Molly-Mae Hague, who recently welcomed a baby girl, Bambi, into the world.
"Beautiful Stanley," she wrote. "Cute."
Related: Love Island gadgets, gifts and more
Amy announced she gave birth on March 3 by sharing her birth story online.
"Well… 4 days of contractions at home (which everyone told us were Braxton Hicks… weren't), 4 very short hours in the delivery room and 5 long days in the hospital later, we're home with our dream boy," she said.
"Born at 3:31 AM on 3/3/23, weighing 8 pounds, with the most beautiful hair (Amy would go through 9 months of acid reflux again) and we are so in love.
"The actual induction is ahead of us, but now we are home safe and sound.
"Thank you to everyone who sent wishes. We really appreciated it in the last few days [here's a few delivery room snaps, can't wait to show you his beautiful, non post-birth swollen face]".
Love Island it airs nightly on ITV2 and is available via catch up on ITVX and BritBox.