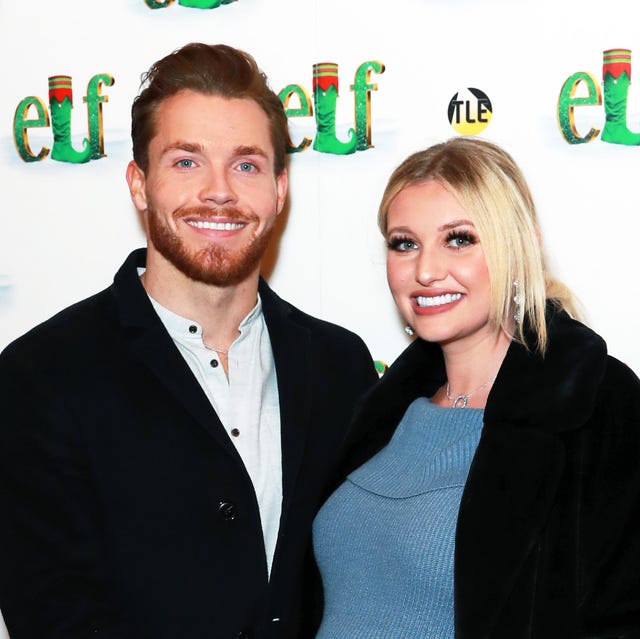 David M. BennettGetty Images
Ex Love Island star Amy Hart has shared her first look at her newborn baby, which she shares with partner Sam Rason.
Birth announcement by Instagramthe couple shared a series of photos with their newborn boy, whose name has yet to be revealed, in the hospital.
In the post, the new parents are seen holding the newest member of the family, beaming on camera.
Related: Love IslandAmy Hart reveals the reason she had to 'throw away' her Disney-style baby name
"Well… 4 days of contractions at home (that everyone told us were Braxton Hicks… weren't), 4 very short hours in the delivery room and 5 long days in the hospital later, we are home with our dream boy," they signed the joint post.
"Born at 3:31 AM on 3/3/23, weighing 8 pounds, with the most beautiful hair (Amy would have 9 month reflux again) and we are so in love. A proper introduction is yet to come, but now we are home and sound safe.
"Thank you to everyone who sent wishes. We really appreciated it over the last few days, here are some photos from the delivery room, I can't wait to show you his beautiful, unpuffed face."
This content is imported from Instagram. You can find the same content in a different format or you can find more information on their website.
Related: Love Island gadgets, gifts and more
After sharing the news, Amy was inundated with congratulations and wishes from fans and colleagues Love Island stars.
Love Island star Shaughna Phillips, who is also pregnant, commented on the post: "So beautiful! Congratulations to all of you, I'm glad you're all home."
"Ah, congratulations. So beautiful," wrote Olivia Atwood.
Meanwhile, Maura Higgins wrote "Congratulations" followed by a love heart emoji.
Amy recently has opened up about her decision to "kick" the Disney-themed name for her baby. However, she said she is still "100% here for the Disney names." While the couple has yet to reveal the name of their newborn, perhaps it's something we've heard before…
Love Island airs nightly on ITV2 and is available via catch-up on ITVX and BritBox.