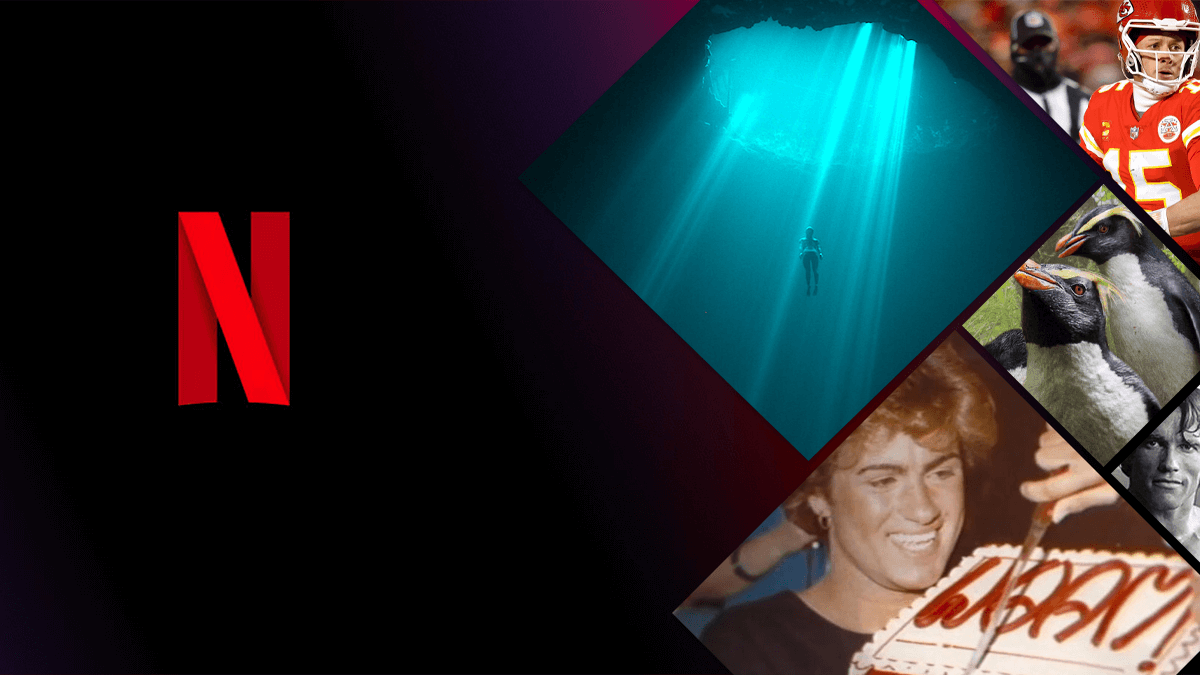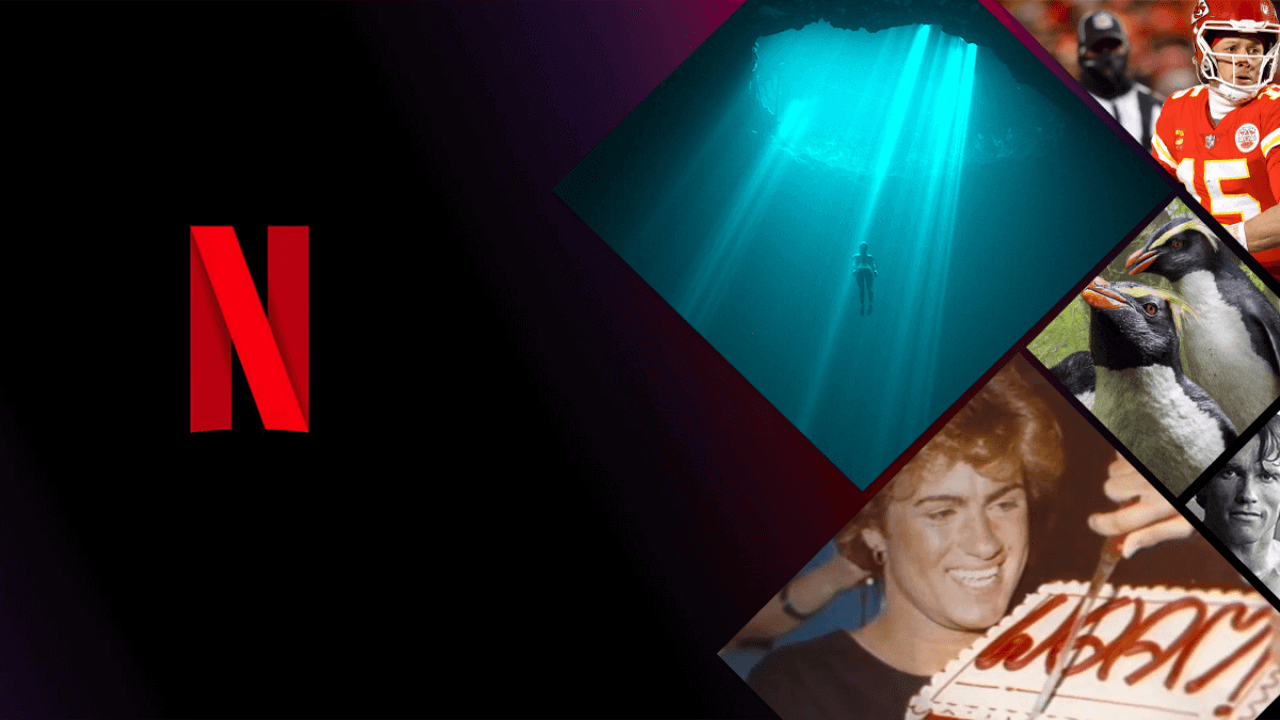 It's going to be a busy and unforgettable summer of new documentaries on Netflix. Over the next few months, we'll see a brand new season of Our Planet, a documentary series by two-time Superbowl winner QB Patrick Mahomes, crime documentaries and more!
In the preview below are all the documentaries expected to be released by Netflix between June 1, 2023 and August 31, 2023.
As always, each release date is subject to change, which means some of the documentaries in the preview below may be moved to later release dates.
Continuation of the article below…
---
Premiere dates for Netflix TBC documentaries
Quarterback – An all-new NFL documentary that follows three of the NFL's most elite quarterbacks, Patrick Mahomes of the Kansas City Chiefs, Kirk Cousins ​​of the Minnesota Vikings and Marcus Mariota of the Atlanta Falcons.
---
Breakpoint (Part 2)
episodes: 5
Genre: Sports, Tennis | Operating time: TBA
Netflix release date: June 2023
Netflix has quickly become home to some of the best sports documentaries. Thanks to a very fruitful partnership between Netflix and the producers of F1: Drive to Survive, Box to Box Films, we get exclusive behind-the-scenes access to some of the sport's biggest stars and the drama behind the action of the major sporting tournaments on the Tennis Calendar.
---
Tour de France: Unchained (Season 1)
episodes: 8 |
Genre: cycling, sports | Operating time: 45 minutes
Netflix release date: June 8, 2023
One of the biggest annual sporting events in the world, the Tour de France is a must for any passionate cyclist. There are few details on what to expect from the series, but we do know that the documentary team will follow the journey of eight teams participating in the toughest bike race of the year. If the series is presented in the same way as Drive to Survive, we may be in for a real treat.
---
Arnold (miniseries)
episodes: 3
Genre: Biography | Operating time: 60 minutes
Netflix release date: June 7, 2023
Entirely based on the career of Arnold Schwarzenegger, this docuseries will trace his beginnings from rural Austria with big dreams of stardom, to becoming one of America's most famous movie stars.
---
Our Planet 2 (miniseries)
episodes: 4
Genre: Nature | Operating time: 50 minutes
Netflix release date: June 14, 2023
As one of the most stunning and beautiful documentary series ever made, we have been waiting for the second part of Our Planet for a long time. The amazing team of Silverback Films once again travels through the different lands of the animal kingdom, capturing beautiful, stunning shots of our planet's creatures, great and small.
---
Take care of Maya
Director: Henry Roosevelt
Genre: Medical | Operating time: 103 minutes
Netflix release date: June 19, 2023
When nine-year-old Maya Kowalski was admitted to Johns Hopkins All Children's Hospital in 2016, nothing could have prepared her or her family for what they were about to go through. As the medical team tried to understand her rare disease, they began to question the basic truths that united the Kowalskis. Suddenly, Maya found herself in state custody – despite two parents desperate to bring their daughter home. The story of the Kowalski family – told in their own words – will forever change the way you look at children's health care.
---
Boom!
Director: Chris Smith
Genre: Music | Operating time: TBA
Netflix release date: July 5, 2023
In 1982, best friends and still teenagers – George Michael and Andrew Ridgeley as WHAM! set out to conquer the world. In June 1986, they played their last show at Wembley Stadium, doing exactly that. Now for the first time, told in their own words, the incredible story of how they dominated the charts around the world in four years with timeless and classic pop songs. Hit after hit – "Club Tropicana", "Wake Me Up Before You Go Go", "Freedom", "I'm Your Man" and of course "Last Christmas". Their time in the spotlight was hot, becoming the first Western pop act to headline China. It was a time that contained and embodied not only their youth, but also the many millions of fans who adored them. WHAT! is a feature-length documentary that captures this magical time from director Chris Smith (Tiger King Sr.) and producers John Battsek (The Deepest Breath) and Simon Halfon (Supersonic). never-before-seen footage and rare, candid and previously unreleased interviews. WHAT! follows their incredible journey from school friends to superstars.
---
The deepest breath!
Director: Laura McGann
Genre: Freediving, Sports | Operating time: 109 minutes
Netflix release date: July 19, 2023
A champion freediver trains to break a world record with the help of an experienced safety diver, and the two form an emotional bond that resembles destiny. This breathtaking film recounts the paths they followed to meet at the top of the freediving world, documenting the thrilling rewards – and inevitable risks – of chasing dreams through the silent depths of the ocean.
---
Lady of Silence: The Mataviejitas Murders
Director: Maria José Cuevas
Genre: Criminality | Operating time: TBA
Netflix release date: July 27, 2023
"The 2000s began in what was then the Federal District with a series of murders that put the Metropolitan Police at risk: old women were strangled in their own homes. The profile of the victims causes unprecedented public outrage and media attention. The Attorney General's office has poured all its resources and efforts into capturing the first serial killer in Mexican history. Witnesses describe him as a tall, burly and strong man who poses as a nurse to gain the trust of his victims. After more than forty homicides, several failed arrests and many contradictions, a woman is arrested in broad daylight in January 2006 on the run from the crime scene. Her name is Juana Barraza, known in wrestling as "La Dama del Silencio" and dubbed in the media as "The Little Old Ladykiller". A nickname that is already part of Mexico's black history and its unparalleled popular culture."
---
What documentaries will you be watching on Netflix this summer? Let us know in the comments below!