River levels across the UK have hit record lows and are likely to be 'destroyed' as new figures predict essentially dry weather until at least May.
Campaigners warn that the government and water utilities have not done enough to conserve water resources by building reservoirs and repairing leaks, as months of low rainfall could leave some areas without water.
Monthly forecasts from the UK Center for Ecology and Hydrology warn that longer droughts are more likely than not and that rivers are already suffering.
The report says: "February river flows closely matched the received rainfall pattern, with normal to exceptionally low flows across the UK except in parts of the Scottish Highlands. Record lows were recorded in Trent, Warleggan and Annacloy, with exceptionally low flows seen across large parts of central and south-west England. River flows in March – and March, April and May as a whole – are likely to remain normal or below normal, with a high chance of unusually low flows in some places."
Groundwater levels are also an important measure of drought status as they are often drawn for agricultural and other purposes. The report predicts levels will be low in many areas: "Groundwater levels are likely to be normal or below normal in most of England and Wales for the next three months, and are likely to be particularly low in parts of southern England's Cretaceous and Jurassic limestone."
It also reveals that the Severn Trent, Thames and Anglian regions are the ones most affected by low river flows and groundwater levels.
Despite recent snowfall and scattered precipitation, the country is still recovering from last year's record-breaking dry weather. Two areas of England – East Anglia and Devon, Cornwall and the Isles of Scilly – are still in a "drought" state, with much of it "recovering".
Mark Lloyd, chief executive of the Rivers Trust, warned that this year could be "devastating" for rivers if we get a second drought in a row.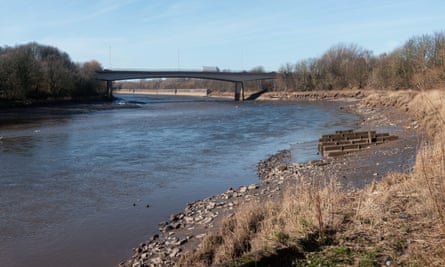 He said: "These figures clarify what many of us working in the environmental sector have suspected all winter. Following last year's drought, which is still ongoing in many areas, groundwater and watercourses have not been replenished before another hot, dry summer. Repeated year after year droughts would be catastrophic for rivers. In addition to significantly lowering flow levels, drought reduces the amount of oxygen in the water, which is damaging to wildlife, and the low water level is also concentrating a cocktail of pollutants that is unfortunately damaging rivers across the country."
Water activist and former Undertones frontman Feargal Sharkey said Londoners could face water shortages in the summer due to dry weather and lack of government action.
He told the Guardian: "I predicted it six months ago in the same newspaper. But the government and the water companies don't listen, they never do.
"One is corrupted by the smell of corporate greed, the other drunk by submission based on indifference. It's a toxic cocktail that will soon ruin the lives of millions of Londoners."
Farmers are also concerned. NFU National Water Resources Specialist Kelly Hewson-Fisher said: "The prolonged period of dry weather last year and two areas of the country that are still in a state of drought have highlighted the urgent need for the government to take seriously our national food production and resilience .
"It is important that agriculture is recognized as the primary user of water and that the country's ability to produce food is given due consideration. This will build the resilience of the agricultural sector and help provide investment opportunities in water infrastructure, such as more on-farm water bodies."
Anglers have noticed a winter with dry streams and predict that the fish will have problems.
Martin Salter, head of policy at the Angling Trust, said: "Anglers see more clearly than most the impact of extreme weather patterns caused by climate change on our rivers and wildlife. Winters with constant rainfall seem to be over. In their place, we see droughts and low waters, making fish and wildlife even more vulnerable to the double evils of sewage and agricultural pollution, or the horrific floods that wash away most of the juveniles and further deplete already threatened fish stocks ".