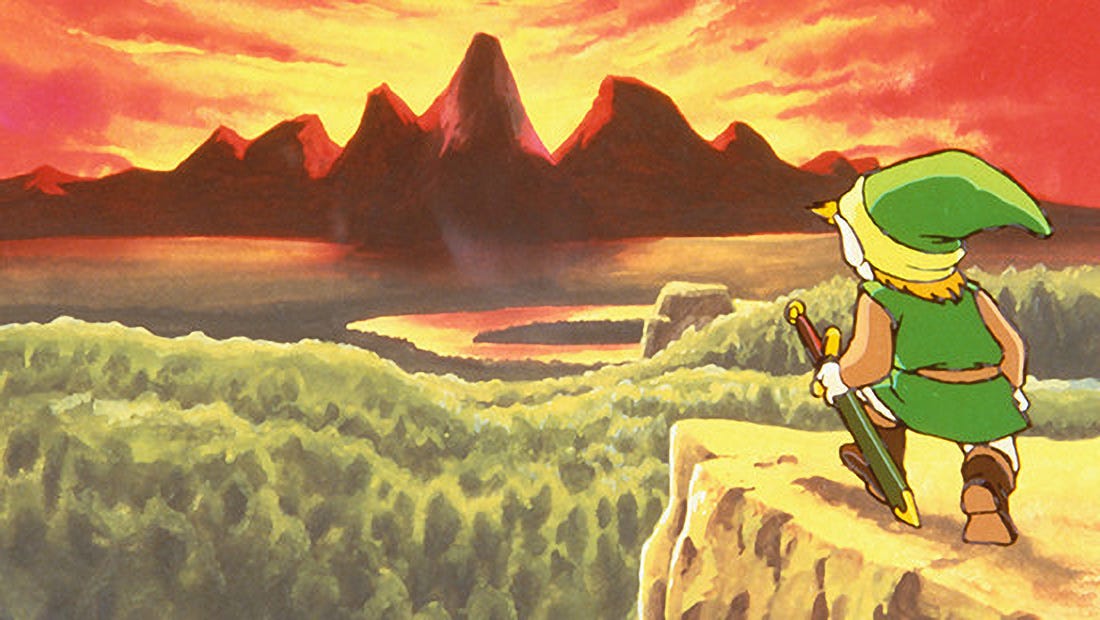 It's amazing to me how a series like Zelda, which dates back to the early days of gaming, can now be more popular than ever. Breath of the Wild has sold an order of magnitude higher than any previous Zelda game, even the really famous ones, and Zelda: Tears of the Kingdom seems poised to surpass that. It's terribly exciting!
Given Zelda's importance to gaming, it's no surprise that we've written a hell of a lot about her over the years – and we've been around for a while. So I thought I'd look into the archives and try to dig up some of these passages for you. So, for your convenience, here are some of the most beautiful Zelda songs we've written.
---
Apparently Omar Hafeez-Bore only writes about Zelda, now I'm discovering! But if you've read his breathtaking love letter to the Zelda trailers, then you already know how funny it can be about it. Given his general excitement about Zelda, you probably won't be surprised to hear that Zelda Wind Waker inspired Omar to build a boat. Like, really.
There is something deeper about his track though, reminiscing about living with Breath of the Wild for three months. It reflects a life spent with Zelda that I'm sure many of you can relate to. Funnily enough, BOTW isn't his favorite Zelda game. That honor goes to the Skyward Sword, which is, yes, well aware, a controversial choice.
Ola's former editor also wrote a lot about Zelda for us. He's reviewed a lot of the major games – Breath of the Wild, Skyward Sword, Wind Waker HD, Majora's Mask 3D – but he's also taken the time to do things like return to Ocarina of Time's infamous Water Temple 20 years later to discover if it was for real as damn tough as he remembered. And Ocarina is one of those games that other writers have returned to as well, that's the place it occupies in people's hearts, although sometimes it's because new secrets about the game have come to light.
It was during Ola's tenure in 2016 that she and fellow Eurogamer Zelda fans Donlan, Tom, Martin and Johnny attempted to pick a top 10 list of Zelda games. Of course, we knew you wouldn't, so we also gave you the chance to vote for your favorite Zelda games. Note that Breath of the Wild did not appear at that point and would probably be high (very high) on both lists by now.
However, we've more than made up for Breath of the Wild's lack on these charts with the songs we've written since then. We had Ellie Gibson likening the joy of Breath of the Wild to the joy of Love Island, as you – well, only she can do that; we named Breath of the Wild one of our games of the decade; we talked about how BOTW fixed open world games and how it is Zelda for the Minecraft generation, and how much it has learned from the many PC games that have come before it.
Breath of the Wild also broadened our minds to things like weapons in games or photography in games – "Did you know that in 2015, more people died taking selfies than in deadly shark attacks?" This piece was written by Simon Parkin. We even delved into Celtic mythology to learn more about Epona and much more, and an archaeologist researched Breath of the Wild's archeology and the story it tells.
But Breath of the Wild isn't the only Zelda game, you know! But we've got the entire Zelda Story to catch up with if you need it. We also thought back to the beginnings of the series, reflecting on an unforgettable 25th anniversary orchestral performance of its music.
Perhaps you remember some DS Zelda games like Spirit Tracks? Or maybe you go further back and find that the Minish Cap has been left out. Link's Awakening? He finally got a great Switch remake.
I bet you're more likely to have a game like Majora's Mask that keeps coming back to your mind, the darkest of the Zelda games – and the Zelda game with the saddest song in the series. Wherever your mind goes with Zelda, the impact it has had on games and games cannot be ignored. You can even see traces of Dark Souls in the original Legend of Zelda.
And we've been lucky enough to speak to the leader of so many brilliant Zelda games, Eiji Aonuma, several times. We first spoke to him in 2009, in an interview that laid out Aonuma's childhood memories of gaming, then traced the line through Ocarina of Time and Majora's Mask and beyond (there was also a video, but I don't know where it is now) . Then in 2013, Oli met Aonuma to talk about the revival of Wind Waker and Skyrim, among other things, before Tom met Aonuma in 2017, this time in preparation for Breath of the Wild.
That's by no means all, but it's enough for now, and I hope there's something to grab your attention. Oh, and remember, we've got plenty of Zelda guides for both Breath of the Wild and Tears of the Kingdom (which is expanding as you read this).

Please enable targeting cookies to see this content.

Manage cookie settings