ANDt was the same throughout the game. Talk about half a fly for his agility and vision, and someone with big hands and a crooked nose will take a long gulp of beer before straightening you out. In those days, the words "fancy dan" or "luxury item" could be used. Now it will be "game plan", "defensive solidity" or some other mood-destroying excuse for why talent alone cannot be trusted.
For example, in the late 1970s and early 1980s in Ireland you were either a fan of Tony Ward or an Ollie Campbell fan. Both were great riders, but only one of them could start. It was a similar story when England had to choose between Rob Andrew and Stuart Barnes. Roundheads vs. Cavaliers. Glass half empty or half full. After a while, it becomes less of a sporting debate and more of a soul-baring symbol of your whole personality. Finn Russell guy? I thought so.
In a way, it's comforting that it still matters so much to so many people. This is certainly one of the reasons why rugby remains as fascinating as ever. In cricket and football, such arguments are more easily fooled. Just slide so-and-so down to four or play buddy a little wider. In rugby, sometimes one of the main quarterbacks can be moved to 12. But everyone knows that a man wearing 10 is first among equals.
So get down there Owen Farrell, Marcus Smith and George Ford. You are all extremely talented. There's only one problem: no matter how well you play, millions of people will believe someone else could do it better. Among them, unfortunately, is the coach of the England national team. Whether or not you win on Saturday, the beginning quickly becomes even more difficult.
Perceptions can also change rapidly. As late as last fall, Gregor Townsend seemed determined to pick anyone other than Russell to carry the 10 for Scotland. Now, if the Lions Test team played on Saturday, Russell would be chosen by most people to start there. Scotland may or may not beat Ireland on Sunday, but they wouldn't trade their mischievous baton for anyone.
So England have a dilemma that goes far beyond the outcome of Saturday's "Le Crunch" (all media copyright) against France at Twickenham. Everyone knows that selection does not depend solely on talent. The balance of the team, opponents, weather, tactics and last form must be taken into account. Above all, however, the flying position is the position that shows your level of intention. And as the game begins to move towards creative "playmakers" who can make the unexpected happen, this becomes more and more important.
Pick a 10 whose first instinct is to kick long and often and the other teams will know exactly what's coming. Pick 10 that are reluctantly flat on the profit line and your options shrink again. Top 10s keep opposing sidekicks guessing with their volatility, cunning, and speed of thinking. Dan Carter rarely made his way through other test teams, but due to his range of skills, he planted crucial doubts in the minds of others and created additional space as a result.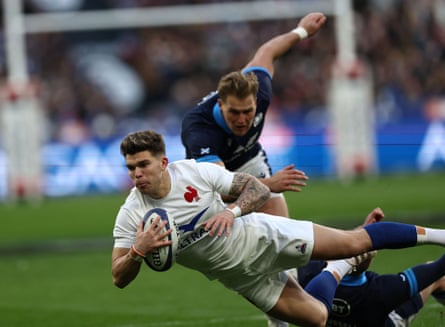 France, ironically, has a similar dilemma. Romain Ntamack, still only 23 years old, is a top operator, but his peer, Matthieu Jalibert, just three months older than Smith, may be even more classy. Attempted to play with them at 10 and 12, but Jonathan Danty, when fit, is an established first choice inside. After a couple of so-so French away appearances at the Six Nations, it might not be the worst time to invite Jalibert to plug in his guitar this weekend and get carried away.
Steve Borthwick has so far gone the other way and named Farrell his captain. Everyone knows what you get from Farrell. What a fighter, what a competitor. As his former English semi-scrum partner Danny Care said to a few of us over the weekend, "It's hard not to pick Owen…he's such a good leader and he's in charge."
But Care also saw Smith first hand against Exeter at Twickenham on Saturday and can see the sheer brilliance when he sees it. "If he continues to play like this, you can't ignore him. I'm not a coach but I think you have to go and attack the French team. I don't think you can sit back and kick everything. I would choose a team that can play fast and aggressive rugby. If I was a coach, he'd be on my team.
If that England pack was currently equipped to fight their way to World Cup glory this fall, Farrell might just be your man. But at some stage they will have to offer a bit more. We still don't really know how England would have turned out had they really backed Smith to call shots on 10 with a simple option of 12 off him.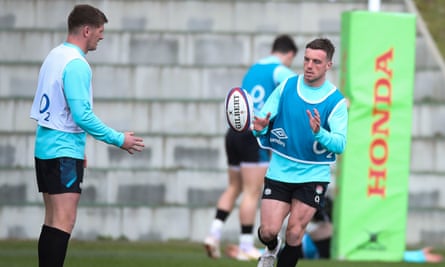 This is a complex dilemma and it is still impossible to please everyone. From a tactical point of view, a capable Ford should never be underestimated. But sometimes, in rugby and in life, it pays to trust your own eyes. If he looks, finds space, and kicks like the world's best half, chances are it's one. This is what Smith looked like on Saturday, to the point where England should be building their entire future around him. End.