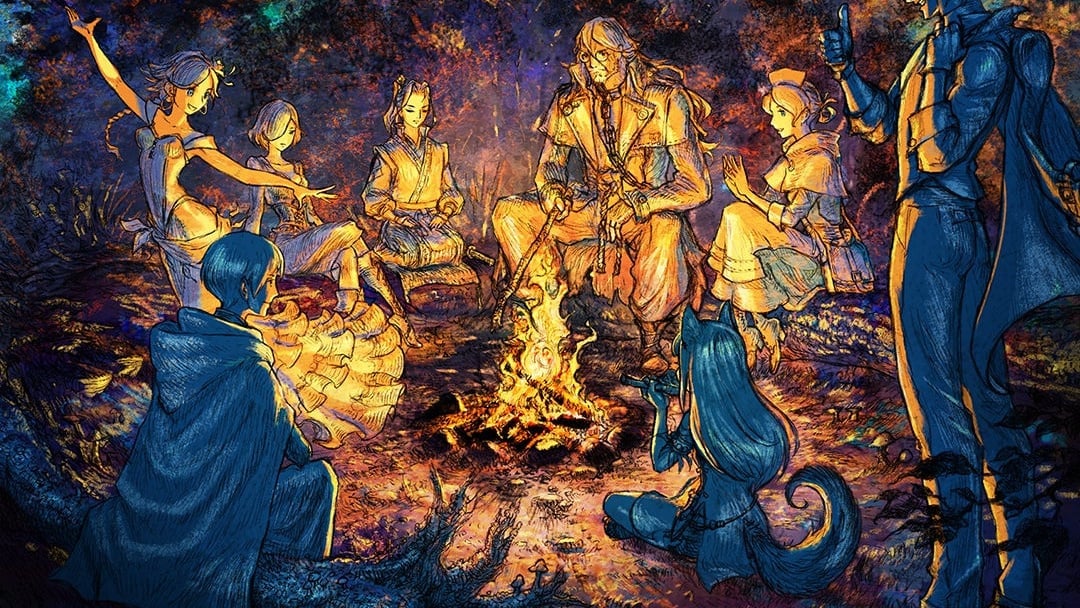 Jim Norman, staff writer
Ahhh there's so much new there that I do what I always do and step back to replay some famous favorites for the 1000th time.
I went back to my Layton game after the Direct announcement made me dizzy and I tried to put it down. I'm currently on The Specter's Call and I have to say still slaps. Speaking of which, the Switch's GBA library fills me with joy after I thought I'd grab The Minish Cap for "just a few minutes" and now I'm four temples deep showing no signs of slowing down – heck, it might just be my favorite game ever…
I also decided to go back and do another crack in Skyward Sword HD after putting it aside for a while – because that's something a person with a huge back catalog would do, right? He treats me a little better this time around, though it still isn't top-shelf Zelda for me.
I'd love to finally get Fire Emblem Engage behind me this weekend, but to be honest, I'm more likely to start playing another game again instead.
Ollie Reynolds, staff writer
In the end, I decided to sheathe the cannon in Metroid Prime Remastered for now; I've already completed the game twice on Normal and Hard difficulty levels, so I feel adequately satisfied.
After doing this, I started a new game in Stardew Valley, and this may be the fifth or sixth time I've decided to do this. I don't know why, but it's really hard for me to stand it. I hope something clicks with this last try because it's a beautiful world to get lost in.
In Series X, I'm currently playing Psychonauts 2 again. It's simply one of the best 3D platformers in recent years; i absolutely love it.
Alana Hagues, staff writer
There's really only room for one game this weekend, and probably for a while – Octopath Traveler II. It's almost made for cozy nights in bed with OLED, right? Although I have to admit that this time the stories are a bit darker. I suppose that's what Temenos is for. The cheeky, sarcastic priest turns out to be a hilarious and interesting character.
Don't worry, Theatrhythm Final Bar Line is still on the move, and thanks to the recent Chrono Cross patch, I've been checking it out from time to time, if only to listen to Yasunori Mitsuda's amazing soundtrack. However, Yasunori Nishiki (Octopath's composer) may give Mitsuda a shot at getting some money. Seriously, go listen to those Octopath Traveler II samples.
Gonçalo Lopes, reviewer
Metroid Prime Remastered's final boss turns out to be just as disruptive as in the original game. I promised to finish the game on stream and I will keep my promise this weekend. Octopath Traveler II is here in all its HD-2D glory, and while I'm looking forward to delving into this new world, the old world of Sylvarant still beckons in Tales of Symphonia Remastered. Did you know that all the sketches are fully voiced in Japanese dub? This adds a lot of personality to the main roster.
The game of the week is Xenogears. Since I don't play enough JRPGs on Nintendo systems anymore, I decided to revisit this amazing PS1 classic. But now I realize that the journey to kill God takes more than 50 hours. With so many new games coming out every week, why do I keep doing this to myself?
We hope you enjoyed reading! Let us know in the poll above which game you'll be playing and leave a comment with your gaming plans for the weekend!