The S&P 500 (SPY) seems to be moving in a fairly narrow range. However, more facts emerge that lead to bearish conclusions. This includes the discussion of sticky inflation. You may not have given it much thought… but I assure you, this is public enemy #1 for the Fed. Read below to understand how sticky inflation increases the chances of a bear market falling in the coming weeks.
Earlier this week, I shared an important proclamation that I am getting more and more bearish. The reasons why are clearly stated here.
One of the key points is that inflation is still too high, which is why the Fed continues to hold back the economy with its hawkish regime. This may be hard to understand for some who point to the massive cut in gas prices as proof that the inflationary beast has been tamed.
Unfortunately we still havesticky"Situation at hand thanks to sticky inflation. Let's dive into this under-discussed topic to understand why the odds are more bearish in the coming weeks.
Market Commentary
The conventional view of inflation is to watch the movement of the Consumer Price Index (CPI). See below for a clear and steady decline in this key metric over the past year:
This is a major and consistent improvement that gives some people the feeling that we don't need to do much more to get down to the Fed's 2% inflation target. This is why so many investors are still betting on the Fed's return to ease the brakes and start lowering interest rates.
IT WON'T HAPPEN ANY QUICKLY!
Firstly, because the Fed keeps repeating that interest rates will not be cut this year. This happens with every Fed announcement, much to the chagrin of investors who oddly suspect they will change their minds by September. I get the impression that Powell wants to say things like:Read my lips" Or "Did I stutter?"
Secondly, and more importantly, because the Fed bases its decisions on sound logic. This means that the inflation equation is about more than just CPI. And that not all components of inflation are created equal.
Enter the conversation about "sticky inflation"
The Atlanta Fed is leading this effort to split the CPI report into 2 sub-indices:
Flexible CPI (where prices change quickly)
Sticky CPI (where prices move slowly)
As you can see in their recently updated chart below, overall inflation may be down, but Sticky inflation is stubbornly high at +6.5% year-on-year (yes, even more than the +4.9% CPI reading).
Below is a good summary of what is in each sub index. But for the sake of simplicity, most of the problems in Sticky Inflation come from housing/shelters (OER below), medical services, recreation, and restaurant prices.
Plain and simple, the Fed is on a mission to suppress inflation. And no matter what some investors think they see in improving the CPI or gas prices… they're not economists and they're underestimating the overall inflation story.
Now let us remember that Fed officials are indeed economists and scientists who fully understand these intricate concepts. They absolutely see and understand the problem with sticky inflation and are definitely planning to eliminate it, which is why rates will stay high until the end of the years…or even longer.
And yes, the Fed is FULLY aware that this is likely to cause a recession. In fact, this is still their base case at the end of the years. (This concept is the cornerstone of my argument for becoming more bearish, as discussed in my recent comment.)
This brings us back to the importance of staying vigilant while watching a recession as more signs of this becoming a reality will wake the bears out of hibernation leading to new stock declines. The key to watching the recession was employment, which was remarkably resilient.
The leading indicator of the government's monthly employment report is the weekly unemployment report every Thursday. As you can see in the chart below, this number has gradually increased over time. The key for most is reaching over 300,000 a week, which is usually a sign that the unemployment rate is about to rise.
The spikes in the chart above are a 10% weekly increase in claims to 264,000. So this figure is not alarming yet, but we are getting close to the point where unemployment could rise, which would certainly trigger a more recessionary alarm…and drive stock prices down.
How does this affect our trading plan?
Let me borrow some key statements from my Reitmeister Total Return comment from 5/9/23, which applies equally well here.
"My recommendation is to keep the balance (bullish/bearish) as we do with Reitmeister Total Return until the recession starts to show itself. This is because in the last 15 months there have been many false alarms about the recession that have not come to fruition leading to an increase in stock prices.
The best signal to trade a bear is when the market finally breaks below the 200-day moving average (currently 3975). From there, a bearish FOMO rally should begin with a 10-20% greater dip to the final bottom.
Why not shift a more bearish course now?
Because if only 65% ​​sure of a bearish outcome… that means I still see a 35% chance that a recession and deeper bearish will NOT happen. That's why we want more cards to be dealt before we place a deeper bearish bet."
What to do next?
Discover my approach to a balanced portfolio for uncertain times. The same approach that has beaten the S&P 500 (SPY) by a large margin in recent months.
This strategy has been constructed based on over 40 years of investment experience to appreciate the unique nature of the current market environment.
It is neither bullish nor bearish at the moment. He's rather confused… unstable… insecure.
However, given the facts, we will most likely witness a bear market coming out of hibernation, which will drive stock prices down again.
We are happy to introduce strategies that will not only survive this crisis… but will even thrive. That's because with 40 years of investing experience, this is not my first time at a bearish rodeo.
If you want to know more, click on the link below to be on the right side of the action:
Steve Reitmeister's Trading Plan and Top Picks >
I wish you a world of investment success!


Steve Reitmeister…but everyone calls me Reity (pronounced "Righty")
CEO, StockNews.com and Editor, Reitmeister Total Return
---
SPY shares fell $0.59 (-0.14%) on Friday after trading hours. Year-to-date, the SPY has gained 8.04%, compared to the percentage increase of the S&P 500 index over the same period.
---
About the Author: Steve Reitmeister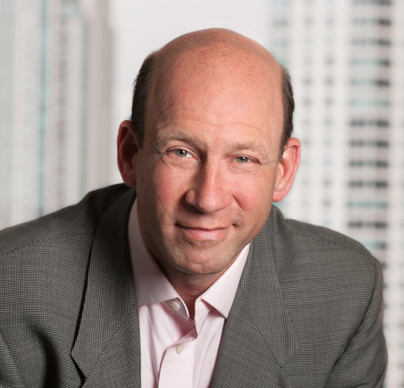 Steve is better known to the StockNews audience as "Reity". He is not only the company's CEO, but also shares his 40 years of investment experience in the Reitmeister Total Return portfolio. Learn more about Reity's past and links to his latest articles and stock offerings.
More…
Post Why are investors in a sticky situation? first appeared on StockNews.com